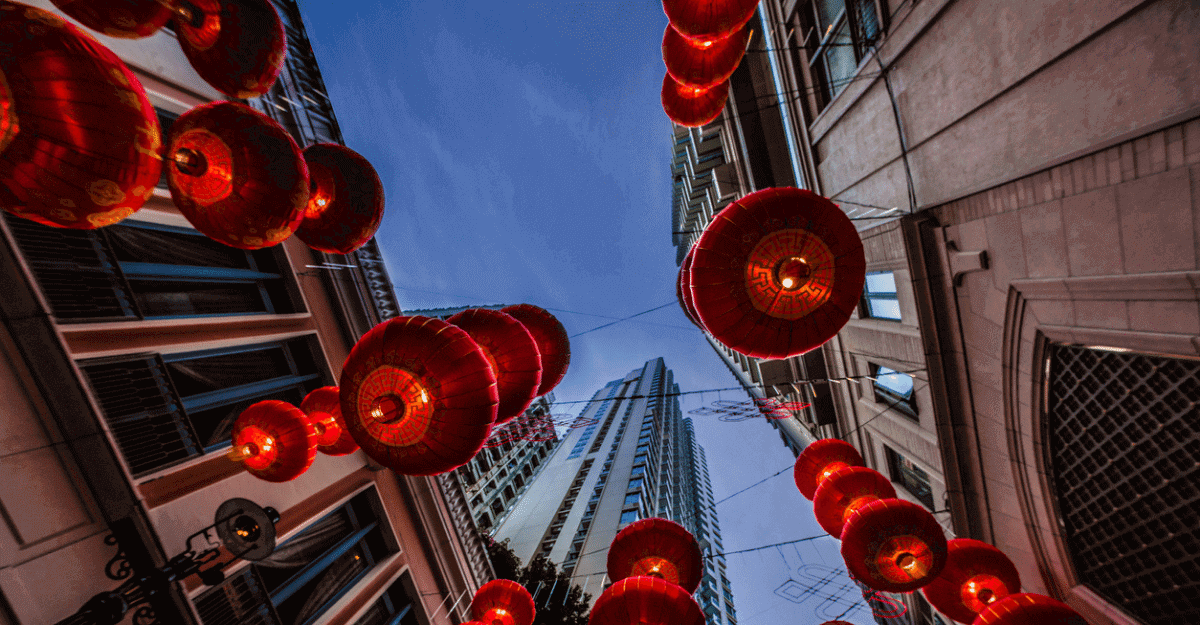 26 Jan

6 Uniquely Singapore Lunar New Year Practices

In Singapore, the Lunar New Year is one of the major festivals that people celebrate. From spring cleaning to having reunion gatherings and visiting with oranges, there are some traditions that are unique to Singapore. You may not see these elsewhere, and if you've always wondered why the older folks are adamant about repaying debts before the Lunar New Year, what is 'Tuan Bai' or when is the best time to save your ang bao money? Read on!

What and when is the Lunar New Year?

The Lunar New Year, Chinese New Year, Spring Festival or whatever you call it, is celebrated by Chinese communities around the world. This festival marks the beginning of a new year based on the lunisolar calendar, aka the Lunar Calendar, and lasts for 15 days. In 2022, the Lunar New Year falls on 1st February, with the Tiger zodiac representing the year.
A prosperity toss that is unique to Singapore
The prosperity toss, more commonly known as lo hei, yusheng, or yee sang, is a colourful salad dish usually topped with raw fish slices and various seasonings. Like the immigrants that arrived in Singapore during the early colonial period, the yusheng came from humble beginnings with few ingredients but has since evolved to a wide variety.
In the 1960s, it is said that four chefs in the Singapore restaurant scene came together to create the current version of prosperity toss with ingredients that associate well with auspicious greetings and wishes. If you always find yourself repeating the same auspicious phrases or are tongued-tied during the toss, here's the list of auspicious phrases during lo hei:
Step by step guide to the prosperity toss (Lo Hei)

Significance/Symbolism

Auspicious Phrases

Step 1
Greet one another with auspicious wishes.
To begin the ritual on an auspicious note
Gong Xi Fa Cai (恭喜发财):
Wishing you wealth and good fortune
Wan Shi Ru Yi (万事如意):
May everything be smooth-sailing.
Step 2
Add the fish to the salad dish
For abundance or excess through the year
Nian nian youyu (年年有余)
Step 3
Sprinkle pomelo over the fish;

Add pepper followed by oil, circling the ingredients.

For good luck and auspiciousness, prosperity and fortune.
Da Ji Da Li (大吉大利)

Zhao Cai Jin Bao (招财进宝)

Yi Ben Wan Li (一本万利):

Multifold increase of profits

Cai Yuan Guang Jin (财源广进):

Enjoy the inflow of wealth

Step 4
Add the following ingredients:

Carrots

Shredded green radish

Shredded white radish

For an auspicious year, and to stay youthful

For business prosperity or career growth:

 Hong Yun Dang Tou (鸿运当头)

Qing Chun Chang Zhu (青春常驻)

Feng Sheng Shui Qi (风生水起)

Bu Bu Gao Sheng (步步高升)

Step 5
Sprinkle peanut crumbs

Add sesame seeds

Add deep-fried flour crisps in the shape of golden pillows

For a household filled with gold and silver; peanut also symbolises eternal youth

For growth in business

Say wishes that literally translate to mean that the whole floor would be filled with gold.

Jin Yin Man Wu (金银满屋)

Sheng Yi Xing Long (生意兴隆)

Bian Di Huang Jin (遍地黄金)

Step 6
Everyone at the table should stand up and toss the salad an auspicious seven times with loud shouts of "lohei" and other new year wishes.

Lift clumps of the salad as high as possible.

Mix ingredients by pushing them towards the centre.

For wishes to come true accordingly.

For the increase in good fortune.

Encouragement to push on the good luck of all at the table.
Lunar New Year reunion meal with a special fish
The reunion dinner is often a feast where food is served in abundance. It is believed that having plenty of food during the reunion dinner would bring the family great material wealth in the New Year.
Amongst all, there'd usually be fish(es) as a main dish because in Mandarin, fish is homonym to the Chinese word yu (余), which means excess or in abundance. Not all fishes are made equal, and in the case of Lunar New Year in Singapore, this particular fish is highly coveted just for a few days in the year.
The Rabbit Fish (aka Pek Tor He) are full of roes during this period only, and it is highly sought after only during this period. It is believed that eating the rabbit fish when the stomach is full is a sign of prosperity, and doing so can ensure your year be filled with good luck!
Repaying debts and returning items to its rightful owners
A lot of our traditional practices are passed on over generations from our ancestors – most of whom came from southern China. A particular Lunar New Year custom that is very much in practice here is the repaying of debts and returning items to its rightful owners before the Lunar New Year begins.
If not, it is widely believed that you'll owe people money or be indebted for the rest of the year. Don't you want to start the year afresh and soak up as much prosperity and good fortune as possible? We think that's actually a pretty good practice to keep. While you're at it, it also pays to have the habit of saving for a rainy day.
Tuan Bai (团拜) during Lunar New Year
For those of you who are active in local community groups or clan associations, you are likely to have participated in Tuan Bai (团拜), which literally means "gatherings to exchange greetings". It usually involves lunch or dinner, and is very much a part of the communal life of constituents and grassroots organisations in Sinapore. With the on-going pandemic, this staple Spring Festival celebration may just be scaled down but we look forward to brighter days where we can celebrate just like in pre-covid days.
Saving money during Li Chun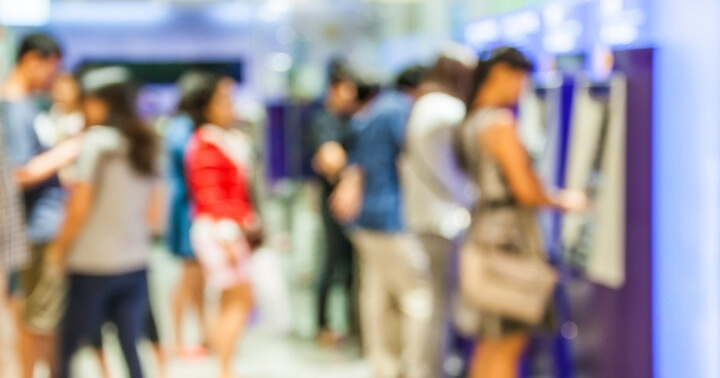 Li Chun, which marks the beginning of spring and a year of transition, was traditionally an important day for farmers in China where they would pray for a good harvest. In Singapore, this tradition has evolved into depositing money into one's bank account to symbolise bountiful wealth for the new lunar year. Keep a lookout for long queues at ATMs islandwide on the coming Li Chun, which falls on 4th February 2022.
Many believe that depositing money on Li Chun, also known as Farmers' Day, is believed to grow one's wealth and ensure good luck. It's always good practice to save money, but there are ways where you can get greater value out of your money… and one is to consider an insurance savings plan.
With a short premium period of only 5 years, Enrich saver is capital guaranteed at maturity and provides a lump sum payout at the end of 10 policy years. Enrich saver also provides protection throughout the policy term. Learn more here
No firecrackers but we have Chingay!
Back in 1972, firecrackers were banned due to deaths and injuries from fatal explosions. Not to mention pollution. As an alternative, the Chingay parade was organised as part of Lunar New Year celebrations in Singapore. Since then, it has has evolved into an annual iconic event that showcases Singapore's rich and unique multi-ethnic and cosmopolitan cultures. This year marks the 50th anniversary of Chingay, and you can watch the live stream on 12 February 2022.
Can you think of any other uniquely Singapore Lunar New Year practices? As we move towards the year of the tiger, here's wishing all a happy prosperous New Year filled with good health and wealth!
[End]
Information is accurate as at 24 January 2022. This content is for reference only.
This policy is underwritten by Etiqa Insurance Pte. Ltd. (Company Reg. No. 201331905K). Protected up to specified limits by SDIC. As buying a life insurance policy is a long-term commitment, an early termination of the policy usually involves high costs and the surrender value, if any, that is payable to you may be zero or less than the total premiums paid. You should seek advice from a financial adviser before deciding to purchase the policy. If you choose not to seek advice, you should consider if the policy is suitable for you. This advertisement has not been reviewed by the Monetary Authority of Singapore.