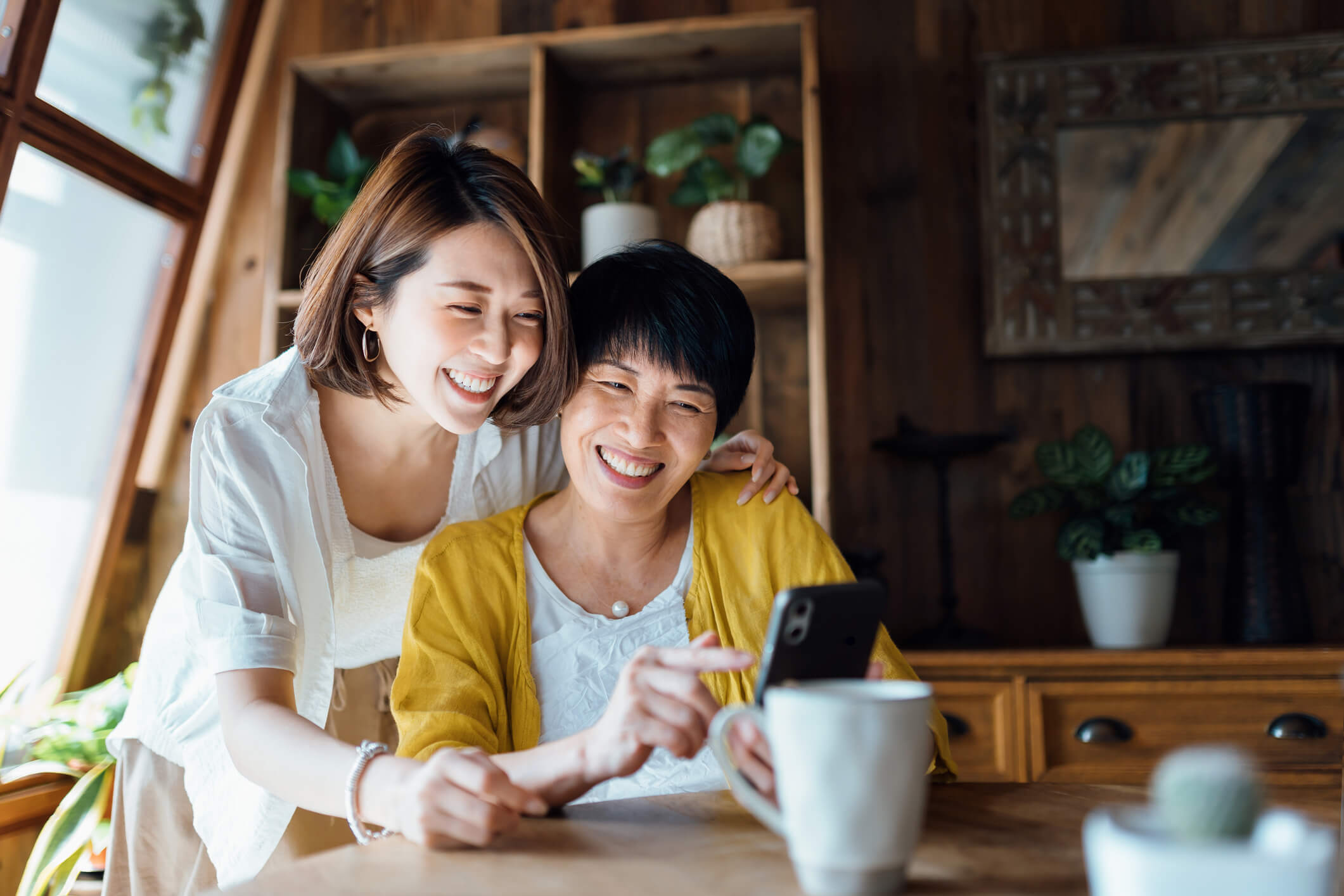 27 Apr

Invest builder: The New Investment-Linked Policy (ILP) To Consider

Investment-Linked Policies (ILP) have come a long way. Some have said that it's one of the most complex forms of insurance, and others sought to clarify misconceptions about this financial tool. When it comes to insurance and investment, knowledge is king. Hence, regardless of what you feel or think about ILP, hear us out first, for there is a new kid on the block! Invest builder by Etiqa is a new investment-linked policy that differs from the traditional ILPs.

First, let's understand what exactly an ILP is and how it works.
What is an investment-linked policy (ILP)?
An investment-linked policy (ILP) is a financial tool that combines life coverage and investment. Besides offering the potential to accumulate wealth, it also has a protection purpose that ensures financial stability for our loved ones in case of any unfortunate events.
How does an ILP work?
With an ILP, the policyholder's premiums are used to pay for investment units in one or more ILP sub-fund(s) of his/her choice. Some of the units purchased are then deducted to pay for insurance and other charges, while the rest remains invested.
The value of these units depends on their price, which in turn depends on the ILP sub-fund(s)' performance. That's why ILPs don't usually have guaranteed cash values.
In addition to insurance coverage in the event of death, some policies may also cover Total Permanent Disability (TPD). Depending on the policy, the life coverage may comprise the higher of the sum insured or the value of the units in the ILP sub-fund(s) at that point in time or some combination of the two.
Important: Not all ILPs are made equal. Each product may come with varying proportions of the insurance and investment elements. Some products focus mainly on insurance and come with higher protection coverage while others focus on wealth accumulation and investment, with very little insurance coverage and few options to adjust the coverage.
Introducing Invest builder ILP
Invest builder is a regular premium investment-linked plan, designed to meet wealth accumulation needs. Policyholders can get access to institutional funds and the opportunity to earn potentially higher returns while getting covered for life's uncertainties throughout the policy term. This may sound like a traditional ILP but here's how Invest builder stands out:
Protection during policy term
Policyholders are insured with a lump sum payout at the higher of 105% of net premiums1 or account value, less any outstanding amounts upon death. This means the more you invest, the more coverage you get with Invest builder.
Free unlimited fund switching
When managing your portfolio, constant monitoring and active fund switching can help you to mitigate risks and earn higher potential returns. With Invest builder, you get the flexibility to switch portfolio funds and ILP sub-funds2 at any time without charges.
Greater flexibility with Life Contingency Benefit
ILPs which offers bonus units typically calls for certain commitment by imposing strict penalties for withdrawal or termination of the policy. However, at Etiqa, we understand that sometimes, life may throw a curveball when you least expected it.
Hence, Invest builder provides that Life Contingency Benefit that allows one to make partial withdrawals at no charge2 or take a break from paying premiums2 upon a covered life contingency event.
Start investing from as low as S$200 per month3
Unlike certain investment tools that require at least a three or four figure minimum investment sum, Invest builder makes it easier for one to start investing. From as low as $200 per month3, you can get the opportunity to invest in institutional funds from reputable fund managers, which are normally only available for institutional investors.
Multiple bonus units to boost your investment
Here's the icing on the cake: there are a number of bonuses to further boost your investment! Policyholders enjoy start-up bonus4 of up to 64% of premium in the first two years of your investment, loyalty bonus4 of 2.0% p.a. of account value from policy year 11 onwards and additional bonus4 of 0.1% p.a. of account value from policy year 6 to 10.
Change of Life insured benefit2
Invest builder also allows you flexibility to change the life insured. Where the Policy owner is a corporation, change of Life insured is allowed without any limit on the number of changes. Where the Policy owner is an individual, change of Life insured is allowed once per policy term.
Introducing Invest builder ILP
That really depends on your personal financial goals and objectives. Before making any investments or purchasing an ILP, you should determine your insurance and investment needs i.e. are you looking to invest while getting basic insurance coverage? Or are you looking to fill your protection gap? Here are some other factors you should consider as well:
Investment horizon: The period you intend to invest. Note that time is required to ride out market fluctuations before you can realise the returns on your investment.
Your risk tolerance: ILP offers potentially higher returns but also more risk as compared to the traditional insurance plans. Because returns are non-guaranteed, ILPs may not be suitable for the most cautious of investors, especially those who are looking for capital guaranteed products.
Your investment approach: ILP is more suited to those who prefer to take an active approach to investing without having to spend too much time and effort on monitoring the market.
Finances: Because ILP works better across a longer term horizon, you would also have to ensure that you have sufficient finances to pay for premiums over a longer period.
1Net premium refers to total premium paid plus total top-up(s) less any partial withdrawal(s).
2Please refer to policy provisions for terms and conditions.
3Based on the minimum regular premium amount for a premium payment term of 20 years.
4Subject to applicable terms and conditions.
Information is accurate as at 26 April 2022. This policy is underwritten by Etiqa Insurance Pte. Ltd. (Company Reg. No. 201331905K).
Invest builder is an Investment-linked Plan (ILP) which invests in ILP sub-fund(s). Investments in this plan are subject to investment risks including the possible loss of the principal amount invested. The performance of the ILP sub-fund(s) is not guaranteed and the value of the units in the ILP sub-fund(s) and the income accruing to the units, if any, may fall or rise. Past performance is not necessarily indicative of the future performance of the ILP sub-fund(s).
A product summary and product highlights sheet(s) relating to the ILP sub-fund(s) are available and may be obtained from us via https://www.etiqa.com.sg/invest-builder/. A potential investor should read the product summary and product highlights sheet(s) before deciding whether to subscribe for units in the ILP sub-fund(s).
As buying a life insurance policy is a long-term commitment, an early termination of the policy usually involves high costs and the surrender value, if any, that is payable to you may be zero or less than the total premiums paid. You should seek advice from a financial adviser before deciding to purchase the policy. If you choose not to seek advice, you should consider if the policy is suitable for you. This content is for reference only and is not a contract of insurance. Full details of the policy terms and conditions can be found in the policy contract.
This policy is protected under the Policy Owners' Protection Scheme which is administered by the Singapore Deposit Insurance Corporation (SDIC). Coverage for your policy is automatic and no further action is required from you. For more information on the types of benefits that are covered under the scheme as well as the limits of coverage, where applicable, please contact us or visit the Life Insurance Association (LIA) or SDIC websites (www.lia.org.sg or www.sdic.org.sg).
This advertisement has not been reviewed by the Monetary Authority of Singapore.