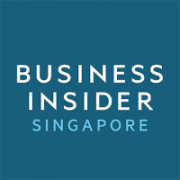 06 Jul

Etiqa Insurance Fast-Tracks Motor Insurance Claims With 30-Minute Claims Approval

Business Insider – 4 July 2018

Committed to its mission of humanising insurance, Etiqa Insurance has launched a 30-minute fast Own Damage (OD) claims approval for its motor policyholders, a first-ever feature in the motor insurance sector in Singapore.

Motor claims approval generally takes approximately 1 to 2 days to process. Etiqa, with its 22 quality authorised workshops, has streamlined the motor claims submission process and greatly reduced their approval time. Upon receiving the necessary claims and estimated damage documents, repair claims of up to S$5,000 can be approved in just 30 minutes. Motor vehicle owners can expect to get their vehicles back on the road much sooner, minimising inconvenience.

"The motor insurance industry is a very competitive market, and we would like to offer our customers great value beyond a competitive price. By speeding up the approval process, we reduce stress and provide better peace of mind to motor vehicle owners," said Sue Chi Kong, Chief Executive Officer of Etiqa Insurance Singapore.