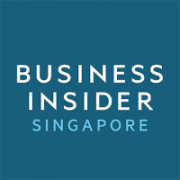 22 Jun

Etiqa launches home insurance with first-in-market features, endorsed by Hossan Leong

Business Insider – 19 June 2018

Etiqa Insurance Singapore has launched Tiq Home Insurance, a new home protection plan available for online purchase with premiums starting from S$28 annually. Providing flexible coverage with benefits designed to meet consumers' needs, Tiq Home Insurance debuts in an exciting new campaign endorsed by 'Singapore Boy', Hossan Leong.

With benefits that are specially selected based on a 2018 consumer study on common household concerns, Tiq Home Insurance by Etiqa offers flexible coverage that translates into affordable pricing. The plan allows homeowners and tenants to choose their preferred sum insured for building, renovation and home contents across different period options. Value-added services such as 24/7 home repair assistance are included.