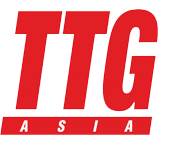 26 Mar

Free in-flight insurance, instant encashment for Singapore travellers

TTG Asia – 26 March 2018

Singapore online insurer, Etiqa, has launched the city's first free in-flight insurance service for travellers, which includes up to S$50,000 (US$38,005) in personal accident coverage and allows instantaneous travel claims encashment via PayNow.

It also introduced a flight delay add-on, priced at S$4, covering travellers for delays of three consecutive hours with claims of up to S$300.

"According to a survey conducted by the Singapore Tourism Board, about 10 per cent of consumers have never purchased travel insurance despite being aware of the importance of a policy," said Sue Chi Kong, CEO of Etiqa Insurance Singapore.

According to FlightStats, 20,671 flights were cancelled and 177,352 delayed in Asia-Pacific alone during a 30-day period from February 10 to March 12, 2018. Globally, this number rises to over 60,000 flights cancelled, and over 630,000 flights delayed during the same period.