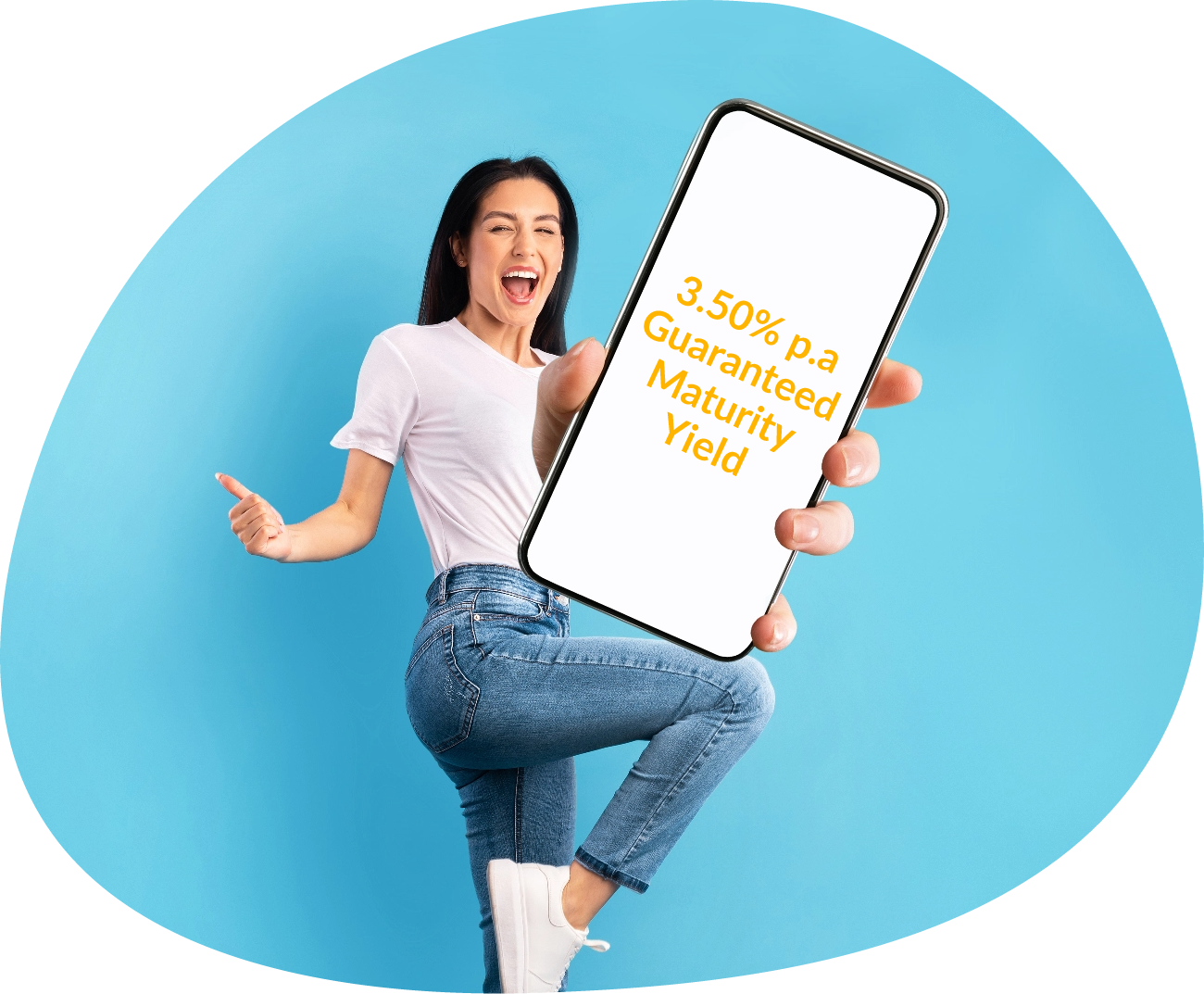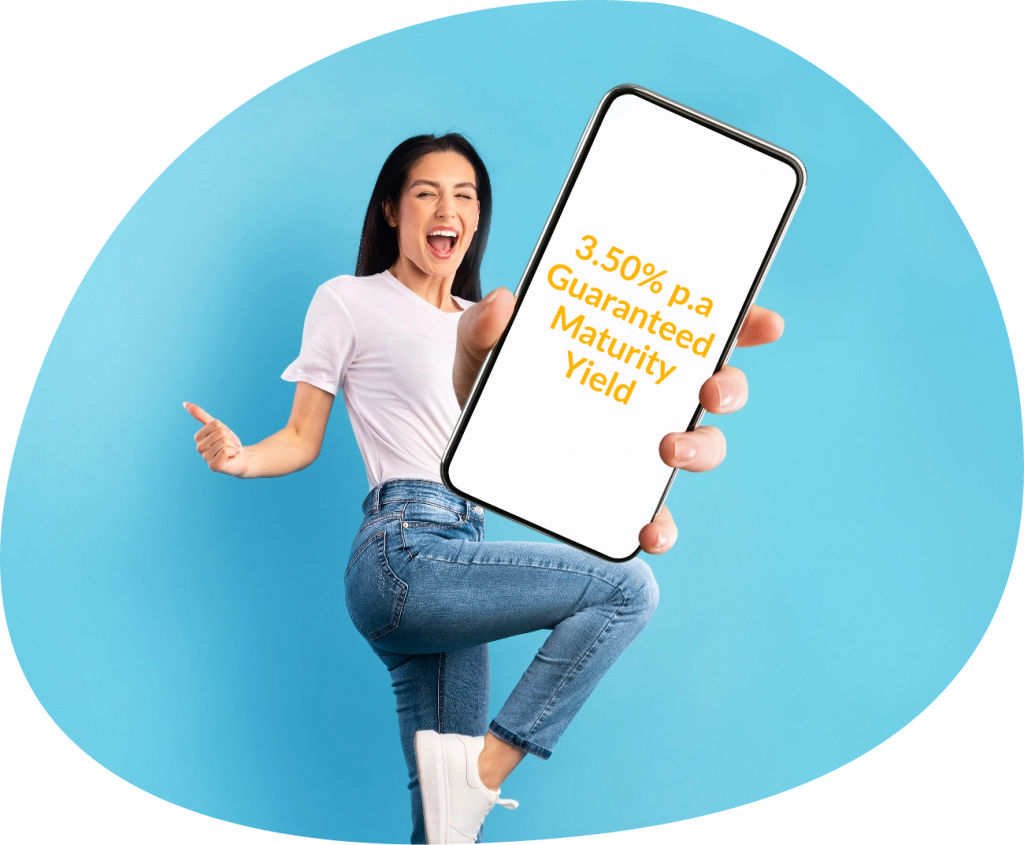 Saving for your life's goals has never been easier with Enrich aspire IV, a 5-year short-term endowment plan which provides attractive guaranteed returns of 3.50% p.a. upon maturity.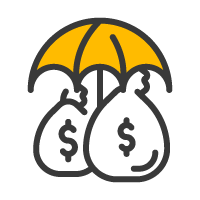 Attractive guaranteed returns of 3.50% p.a. at maturity
Enjoy attractive guaranteed returns with a lump sum payout at the end of 5 years.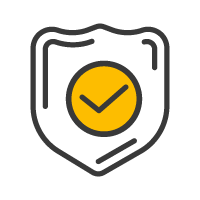 Stay protected with life coverage of 101% of the total premium paid.*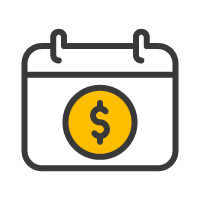 Short payment term of 2 years or lump sum
Enjoy 3.70% discount on second year premium if you select lump sum payment.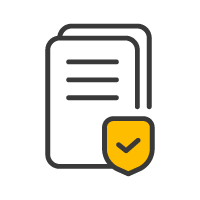 Guaranteed issuance with no health checks required.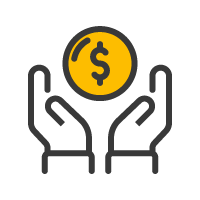 Capital guaranteed at maturity
Your capital is fully guaranteed at the end of 5 policy years.
The scenario above is for illustration purposes only.
1The guaranteed yield at maturity of 3.50% p.a. will be paid out at the end of the 5 years policy term, provided that the insured survives at the end of the policy term, with no policy alterations or claims made during the entire policy term.
Before applying, please ensure that you are:
Singapore Resident with a valid NRIC or FIN (Work Permit, Employment pass, S Pass).
Resided in Singapore for more than 182 consecutive days before today
Proficient in spoken or written English.
Not an undischarged bankrupt.
Not purchasing this plan to replace any existing policy with Etiqa or other insurer(s).
* This is only applicable if the death of the life insured occurs after the first policy year. Should the death of the life insured occur before the end of the first policy year, 101% of the first year annual premium paid, as well as a refund on any advanced premium paid (without any interest) will be issued.
Age means the age at next birthday.
This policy is underwritten by Etiqa Insurance Pte. Ltd.. This content is for reference only and is not a contract of insurance. Full details of the policy terms and conditions can be found in the policy contract.
As buying a life insurance policy is a long-term commitment, an early termination of the policy usually involves high cost and the surrender value, if any, that is payable to you may be zero or less than the total premium paid. You should seek advice from a financial adviser before deciding to purchase the policy. If you choose not seek advice, you should consider if the policy is suitable for you. The information contained on this product advertisement is intended to be valid in Singapore only and shall not be construed as an offer to sell or solicitation to buy or provision of any insurance product outside Singapore.
This policy is protected under the Policy Owners' Protection Scheme which is administered by the Singapore Deposit Insurance Corporation (SDIC). Coverage for your policy is automatic and no further action is required from you. For more information on the types of benefits that are covered under the scheme as well as the limits of coverage, where applicable, please contact us or visit the Life Insurance Association (LIA) or SDIC websites (www.lia.org.sg or www.sdic.org.sg).
This advertisement has not been reviewed by the Monetary Authority of Singapore. 
Information is correct as of 24 August 2023.
You might also be interested in