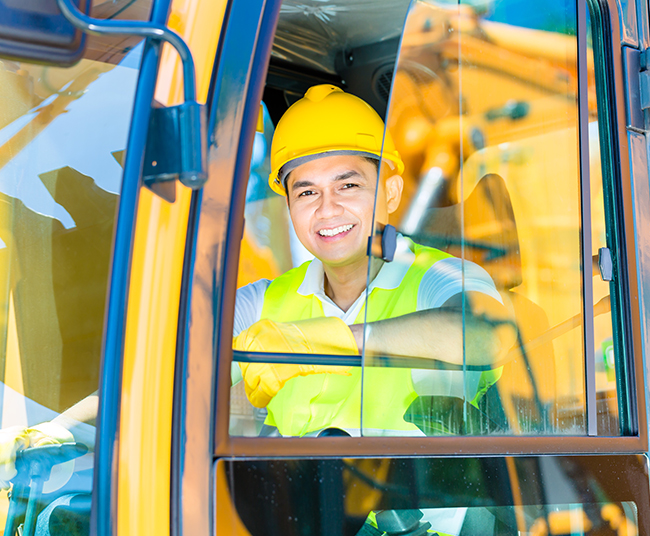 Commercial Vehicle Insurance
Keep your business running, by ensuring that your vehicles are protected by our Commercial Vehicle Insurance.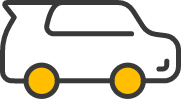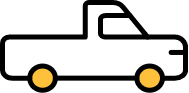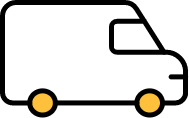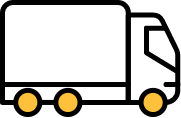 Refrigerated commercial vehicle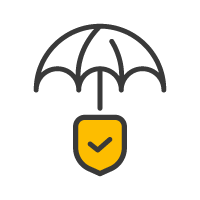 Enjoy the flexibility of choosing from our range of solutions that include comprehensive cover and third party liabilities.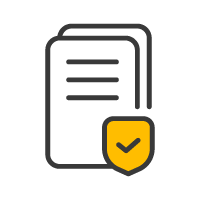 Be assured that your claims are processed quickly with Etiqa's award-winning claims team.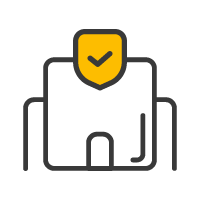 Choose to send your vehicle to a preferred workshop at no additional cost.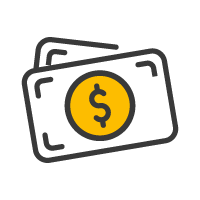 Claim for a towing service for up to S$200.
Choose your preferred coverage
Comprehensive
Third Party, Fire and Theft
Third Party Only
Loss or damage to vehicle
a) accidental loss or damage by fire
b) loss or damage by theft
c) accidental loss or damage by other insured causes
d) accidental loss or damage to accessories and spare parts (*by fire and/or theft only)
Towing Services
Towing to repairers or place of safety following accident
Third Party's Liability
a) Death or bodily injury to other people
b) Loss or damage to property of other people
c) Legal costs and expenses
Windscreen Cover
Cover for windscreen repair & replacement (excess of $100 applies for replacement)
This policy is underwritten by Etiqa Insurance Pte. Ltd., a member of Maybank Group.
This policy is protected under the Policy Owners' Protection Scheme which is administered by the Singapore Deposit Insurance Corporation (SDIC). Coverage for your policy is automatic and no further action is required from you. For more information on the types of benefits that are covered under the scheme as well as the limits of coverage, where applicable, please contact us or visit the GIA  or SDIC web-sites (www.gia.org.sg or www.lia.org.sg or www.sdic.org.sg).
This content is for reference only and is not a contract of insurance. Full details of the policy terms and conditions can be found in the policy contract.
The information contained on this product advertisement is intended to be valid in Singapore only and shall not be construed as an offer to sell or solicitation to buy or provision of any insurance product outside Singapore.
Information is accurate as at 3 April 2023.
Frequently Asked Questions
Have more questions? Read our FAQs.
You might also be interested in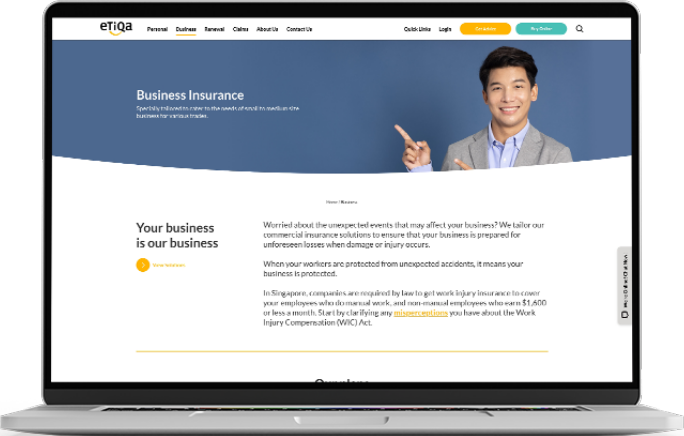 Apply for business insurance today
Improve financial security and protect your business with a diverse range of affordable and flexible solutions.