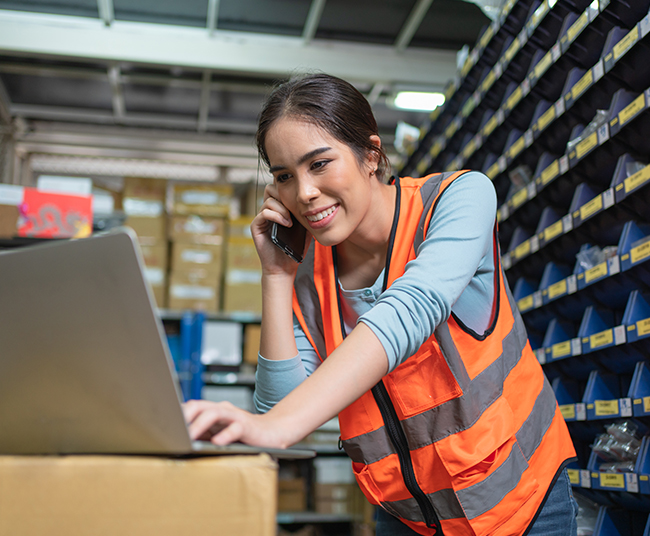 Be prepared for the unexpected. Our Casualty Insurance protects your business against accidental damage, injury to others and property damage.
Public liability
We've got your business covered if you are found legally responsible for an accident that causes injuries to others or damage to another person's property.
Products liability
Safeguard your business if you are found legally responsible for an accident or property damage arising from the manufacture or sale of products.
Work Injury Compensation
Our policy protects your employees against injuries or death while doing their job.
This policy is underwritten by Etiqa Insurance Pte. Ltd., a member of Maybank Group.
This content is for reference only and is not a contract of insurance. Full details of the policy terms and conditions can be found in the policy contract.
This policy is protected under the Policy Owners' Protection Scheme which is administered by the Singapore Deposit Insurance Corporation (SDIC). Coverage for your policy is automatic and no further action is required from you. For more information on the types of benefits that are covered under the scheme as well as the limits of coverage, where applicable, please contact us or visit the General Insurance Association (GIA) or SDIC websites (www.gia.org.sg or www.sdic.org.sg).
Information is correct as at 3 April 2023.
You might also be interested in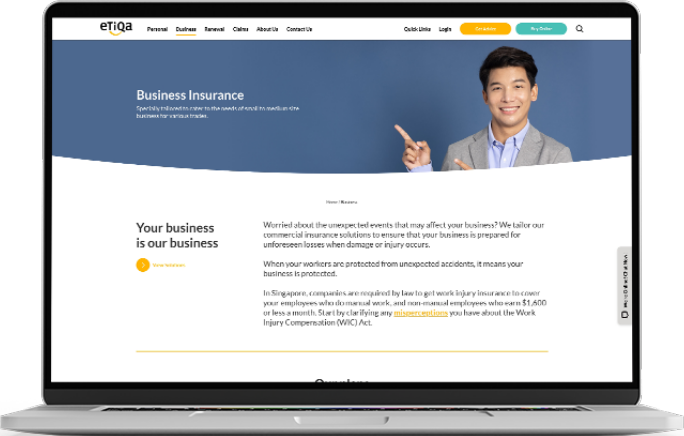 Apply for business insurance today
Improve financial security and protect your business with a diverse range of affordable and flexible solutions.