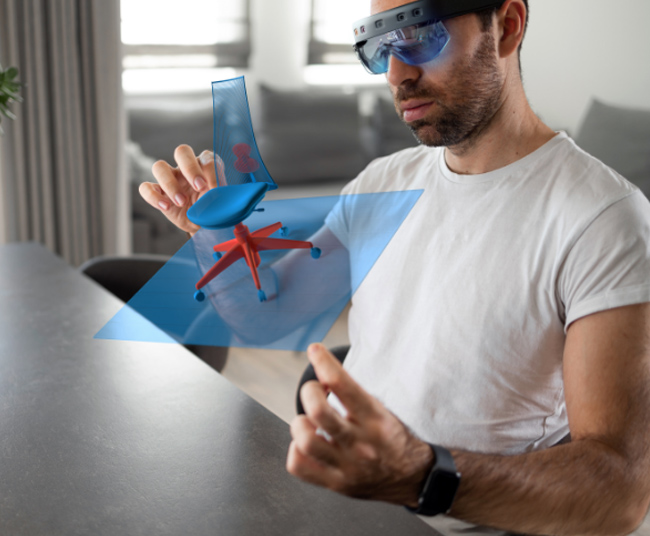 Safeguard against risks during an ongoing construction or installation project, by getting coverage for your machines, equipment and stock.
Contractors' All Risks / Erection All Risks (CAR/EAR)
During the construction and erection phases, your business will be covered for any accidents and injuries, and against any loss or damage to the property.
Electronic Equipment
Get your electronic equipment covered for any loss or damage due to accidents, with our plan that protects for:
Material damage: Accidental physical loss of or damage to electronic hardware
External data media: Replacement of external data media and the re-recording of information
Increased cost of working: Use of replacement electronic equipment during the indemnity period
Machinery Breakdown
Protect your plant and machinery from physical loss, damage and faulty design. Your coverage includes the loss of profits that results from the machinery breakdown.
Deterioration of Stocks
Get protection from loss of or damage to refrigerated stock that is on your insured premises.
This policy is underwritten by Etiqa Insurance Pte. Ltd., a member of Maybank Group.
This content is for reference only and is not a contract of insurance. Full details of the policy terms and conditions can be found in the policy contract.
Information is correct as at 3 April 2023.
You might also be interested in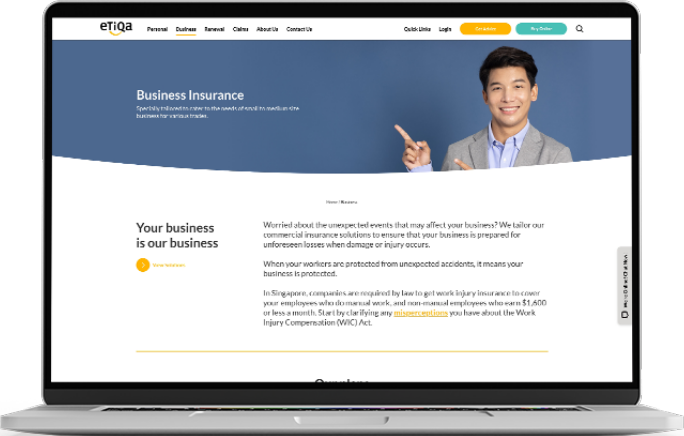 Apply for business insurance today
Improve financial security and protect your business with a diverse range of affordable and flexible solutions.