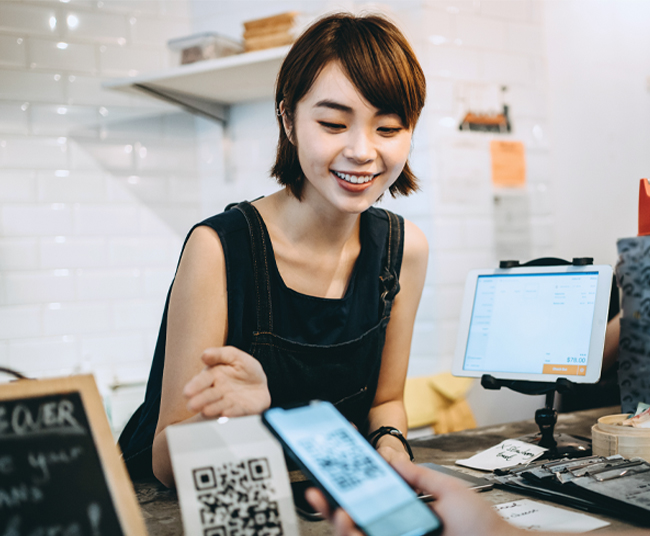 Need more protection? Our Miscellaneous Insurance covers your plate glass and cash, and safeguards you from fraud and burglary.
Plate Glass
Protect the glass used in your business with coverage for glass breakage, and the cost of shoring and propping the damaged parts of the insured property.
Money
If your business handles cash, this will cover you against accidental loss of money and/or securities within your insured premises or during transit.
Fidelity Guarantee
Safeguard your business against financial loss due to fraud or an act of dishonesty by your employee.
Burglary
Secure your property against any financial loss due to damaged property, theft or attempted theft.
This policy is underwritten by Etiqa Insurance Pte. Ltd., a member of Maybank Group.
This content is for reference only and is not a contract of insurance. Full details of the policy terms and conditions can be found in the policy contract.
Information is correct as at 3 April 2023.
You might also be interested in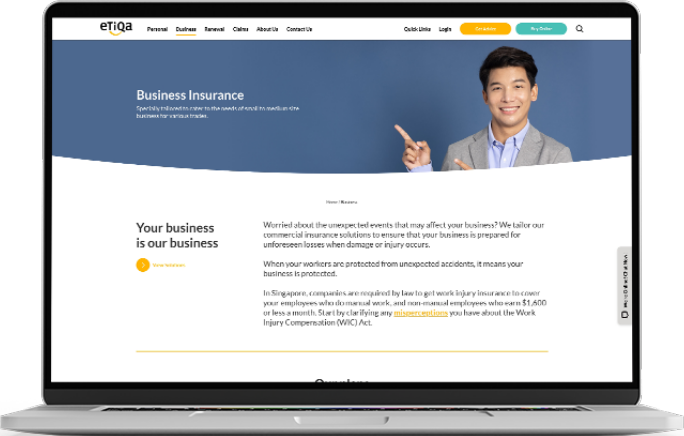 Apply for business insurance today
Improve financial security and protect your business with a diverse range of affordable and flexible solutions.