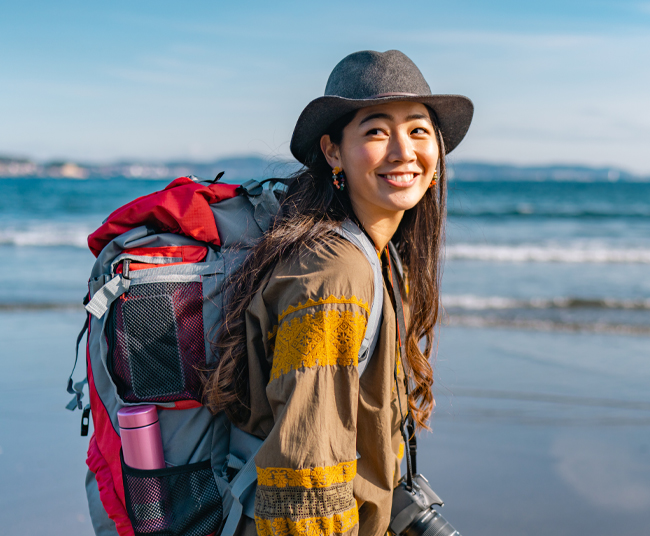 Flight delays, lost baggage or caught a bug during your travel? Don't let it affect your holiday. A simple travel insurance will give you the peace of mind you need to go all out for your adventure!
Get your travel insurance quote in less than three minutes.
ASEAN: Brunei, Cambodia, Indonesia, Laos, Malaysia, Myanmar, Thailand, Philippines and Vietnam. 
Zone 1; Asia: Armenia, Australia, Azerbaijan, Bahrain, Bangladesh, China, Cyprus, Georgia, Hong Kong, India, Israel, Japan, Jordon, Kazakhstan, Kuwait, Kyrgyzstan, Lebanon, Macau, Maldives, Mauritius, Mongolia, Nepal, New Zealand, Oman, Pakistan, Palestine, Qatar, Saudi Arabia, South Korea, Sri Lanka, Taiwan, Tajikistan, Timor-Leste, Turkey, Turkmenistan, United Arab Emirates and Uzbekistan.
Zone 1; Zone 2; Nepal, Tibet, and Worldwide/the rest of the world excluding Democratic Republic of Congo, Iran, Libya, North Korea, Somalia, South Sudan, Sudan and Yemen.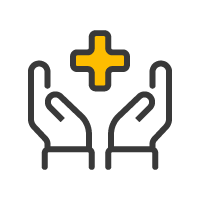 Overseas medical expense coverage from S$200,000 to S$2.5 million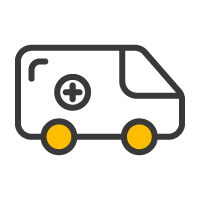 Unlimited emergency medical evacuation (for Deluxe and Suite plans)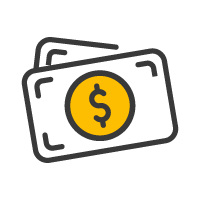 Automatic payout should your flight be delayed for more than 3 hours (Exclusive to Etiqa!)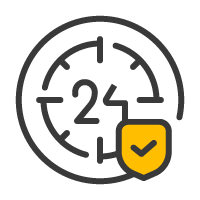 24-hour worldwide emergency travel support services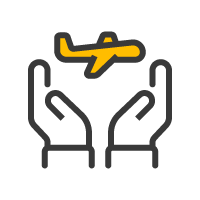 Trip cancellation compensation up to S$15,000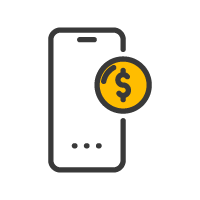 Fast and easy claims via PayNow
COVID-19 add-ons available
Worried about potential cost you may incur due to COVID-19?  With a small top up, you can be covered before, during and after you are back from your trip.
In the event that you are diagnosed with COVID-19, Travel infinite takes care of the rest.
Covers up to S$5,000 on non-refundable costs for cancelling or postponing your trip 14 days before your departure date.
Covers up to S$600,000 for emergency medical evacuation & repatriation, medical expenses, quarantine allowance and additional cost incurred for disruptions to your trip.
Get a lump sum payout if you are hospitalised or quarantined or on a home recovery in Singapore. (For Deluxe and Suite plans)
Plan Highlights
Classic
Deluxe
Suite
Sum Insured (S$)
Medical Expenses Incurred Overseas
$200,000
$1 million
$2.5 million
Trip Cancellation and Loss of Deposit
$5,000
$10,000
$15,000
Baggage Delay
$500 ($100 per 6hrs)
$1000 ($100 per 6hrs)
$1500 ($100 per 6hrs)
Travel Delay
$1000 ($50 per 3hrs)
$2000 ($50 per 3hrs)
$3000 ($50 per 3hrs)
Classic
Deluxe
Suite
Sum Insured (S$)
Pre-Trip
Travel Postponement
$500
$1,000
$1,500
Trip Cancellation and Loss of Deposit
$3,000
$4,000
$5,000
During Trip
Medical Expenses Incurred Overseas
$100,000
$200,000
$300,000
Overseas COVID-19 Diagnosis Quarantine Allowance
$500 ($100 per 24hr)
$1,000 ($100 per 24hr)
$1,500 ($100 per 24hr)
Emergency Medical Evacuation & Repatriation of Mortal Remains to Singapore
$300,000
$400,000
$600,000
Trip Curtailment & Disruption
$3,000
$4,000
$5,000
Post Trip
Hospitalization & Home Recovery Benefits in Singapore
NA
$300
$300
Frequently Asked Questions
You may reach out to our partnering Travel Agents that you have purchased your Policy from. Alternatively, you may also contact our friendly Customer Care Consultant via WhatsApp at +65 6887 8777 or email at customer.service@etiqa.com.sg (Operating hours: Monday to Friday, 8:45am to 5:30pm, excluding Public Holidays).
Yes, you may change your travel commencement date by informing us at least 3 working days prior to the commencement of your trip.
For Single Trip Policy, we will grant a full refund of the premium prior to the commencement of the Policy. There will be no refund for cancellation after the period of insurance has commenced.
For Annual Multi-Trip Policy, we will grant a rate for refund of the premium paid corresponding to the unexpired period of insurance, provided that the amount to be refunded is at least S$20 and no claim has been submitted prior to the cancellation of this Policy:


| | | | | | | |
| --- | --- | --- | --- | --- | --- | --- |
| Months remaining on Your Policy | 11 | 10 – 9 | 8 – 7 | 6 – 5 | 4 – 3 | 2 |
| Refund of premium payable (%) | 60 | 50 | 40 | 30 | 20 | 10 |
If you have a TiqConnect account with Etiqa, please log onto TiqConnect to submit your claims. Otherwise, you may register for an account here. The account can be created and accessed immediately. Alternatively, you may also contact our friendly Customer Care Consultant for assistance.
We provide real-time tracking of flight delays, automatic immediate assessment and instant approval for travel delay claims. By providing accurate flight information during policy purchase, you will receive the claims payouts accordingly to your TiqConnect account if there is a delay. You can then encash the claims payout via PayNow.
You do not need to submit any manual claims as the process is automated.
Please note that this automation does not include any transit flights that you might take during your trip.  You will still need to submit a claim if you experience transit flight delays during your trip.
1Exclusions apply. Please refer to the Terms & Conditions set out in the Policy Wording for more details.
This policy is underwritten by Etiqa Insurance Pte. Ltd. (Company Reg. No. 201331905K), a member of Maybank Group.
This content is for reference only and is not a contract of insurance.
This policy is protected under the Policy Owners' Protection Scheme which is administered by the Singapore Deposit Insurance Corporation (SDIC). Coverage for your policy is automatic and no further action is required from you. For more information on the types of benefits that are covered under the scheme as well as the limits of coverage, where applicable, please contact us or visit the General Insurance Association (GIA) or SDIC websites (www.gia.org.sg or www.sdic.org.sg).
Information is accurate as at 3 April 2023.
You might also be interested in