Reading Time:
8
minutes
If you are one of the 8 in 10 Singaporeans planning to travel for leisure this year but remain undecided on where to go, you may want to explore the Top 10 Trending Destinations for Singapore Travellers in 2023 by Expedia.
With more fellow Singaporeans eyeing these trending places, you can expect a wider offering of group tour packages, which means greater potential savings, strength and safety in numbers, not to mention travel tips and insights from travellers who are travelling before you. Read on for some travel inspiration!
NATAS Travel Fair 2023
will take place from 24 to 26 February, 10AM – 9.30PM at Singapore Expo hall 5! Enjoy great discounts and freebies across all travel products, including travel insurance from Etiqa – the official travel insurer of NATAS.
WHERE TO VISIT IN 2023?
To date, there are 193 countries recognised by the United Nations. Thanks to Singapore being a global air hub, many destinations with unique experiences are easily accessible. Interestingly, the following list of trending places share a few appealing factors for Singaporean travellers:
Travelling time is relatively short and easily accessible
Relatively affordable and offers good value-for-money
Diverse landscapes and cultures to appeal to curious Singaporeans
Note: the following list of trending destinations are not in any order of preference.
1. DANANG, VIETNAM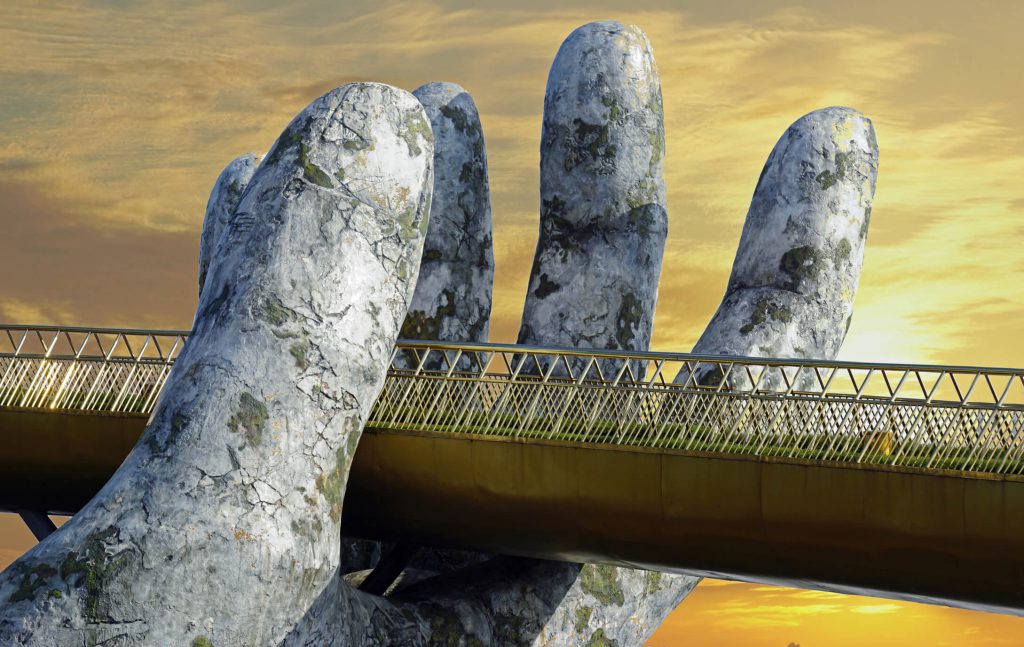 As a rising star of Southeast Asia, Vietnam has plenty to offer in terms of natural landscapes, good food and affordable activities that one cannot find in Singapore. The best part of it? You can reach your destination in just 3 hours plus or minus by flight.
For those who prefer an idyllic vacation of sun, sand and sea, Danang is a coastal city in Central Vietnam that is popular for its beautiful beaches, beach resorts and history as a French colonial port. When you are in town, don't miss the affordable fresh seafood, and hipster cafes if you are a coffee lover.
Danang is also the gateway to Ba Na Hills, a recreational resort town that features the famous attraction 'Golden Bridge' (see image above), and a mere' 29 km ride away from Hoi An ancient town, an UNESCO world heritage site. You can visit Danang at any time of the year but the best months are March to May and September and October. June to August promises clear and calm seas with little rain, but could be hotter.
2. HANOI, VIETNAM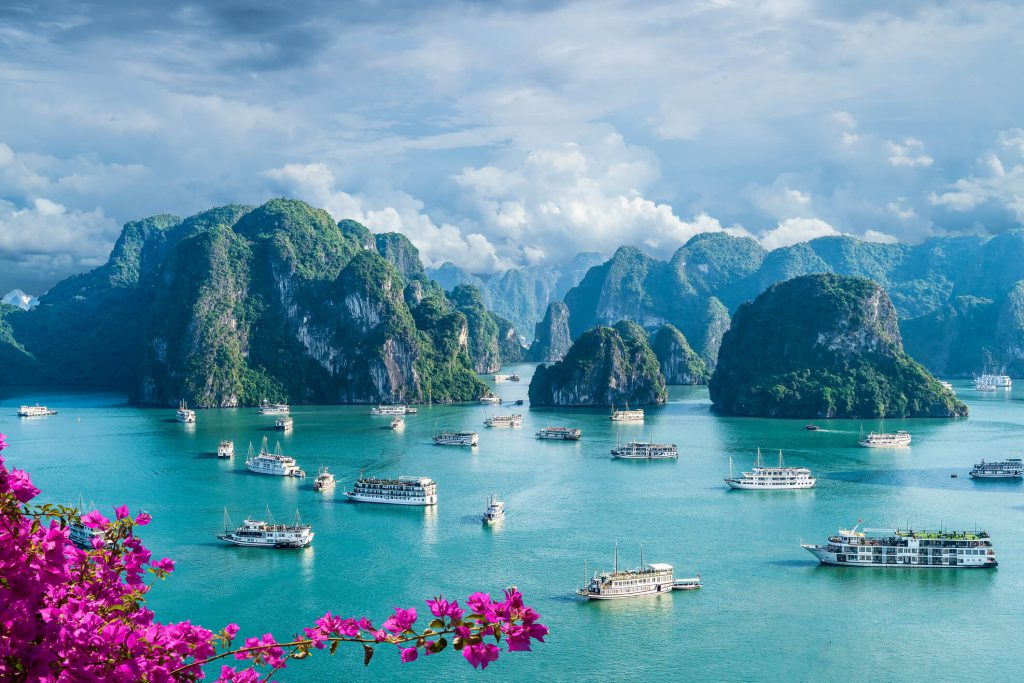 The capital of Vietnam, Hanoi, makes for a great cultural experience, and one can easily explore the city centre on foot. Singaporean travellers will enjoy the milder climate as compared to the southern region, especially from November to February, when it is dry and cool.
Known as the City of Peace, Hanoi is one of the most ancient cities in the world and its amazing architecture portrays influences from many European and Asian cultures. A city tour offers a peek into its rich history and culture. If that's not enough, there are at least 15 museums and countless art galleries for culture and art lovers.
For the adventurous, Hanoi is also the gateway to Sapa – a remote mountainous town that boasts pristine rice terraces, cooler weather, and fun trekking options. For a more family-friendly option, consider extending your Hanoi trip on an overnight cruise along Halong Bay and enjoy impressive views of towering limestone islands.
While you can explore Vietnam on your own, it may be easier (and even cheaper) to leave it to the travel experts. Similar to purchasing travel insurance as a group, group tours have more to offer than before, and you get plenty of convenience and camaraderie beyond the savings. Visit NATAS Travel Fair 2023 for great travel deals!
3. PAHANG, MALAYSIA
Marcel Proust puts it aptly, "The real voyage of discovery consists not in seeking new landscapes, but in having new eyes." Singaporeans actually don't have to travel too far to discover new landscapes, as our neighbouring country Malaysia has plenty to offer. For those who are looking beyond Johor Bahru or Malacca for a long weekend trip, you may want to consider Pahang.
Pahang is the third largest state in Malaysia, and it covers more than just Cameron Highlands or Genting Highlands. On the east coast sits Cherating – a resort town with white sandy beaches, lush rainforests and the Chendor Turtle Sanctuary. It is also home to Asia's first Club Med – the all-inclusive holiday resort, and easily accessible from Kuantan airport.
Another family getaway idea is the underrated Bentong in west Pahang – a quaint town with cool climate, popular for its vegetable and fruit orchards, waterfalls and good food – easily accessible by car in less than an hour from Kuala Lumpur.
With Malaysia being so near to Singapore, you may want to take a road trip as an alternative to taking a flight. If you are planning to do a self-drive from Singapore, ensure that you and your loved ones are adequately covered with Travel Infinite by Etiqa. An annual travel insurance plan also provides convenience and savings for whenever you want to take an impromptu trip to Malaysia or other nearby destinations. Learn more
4. LANGKAWI, MALAYSIA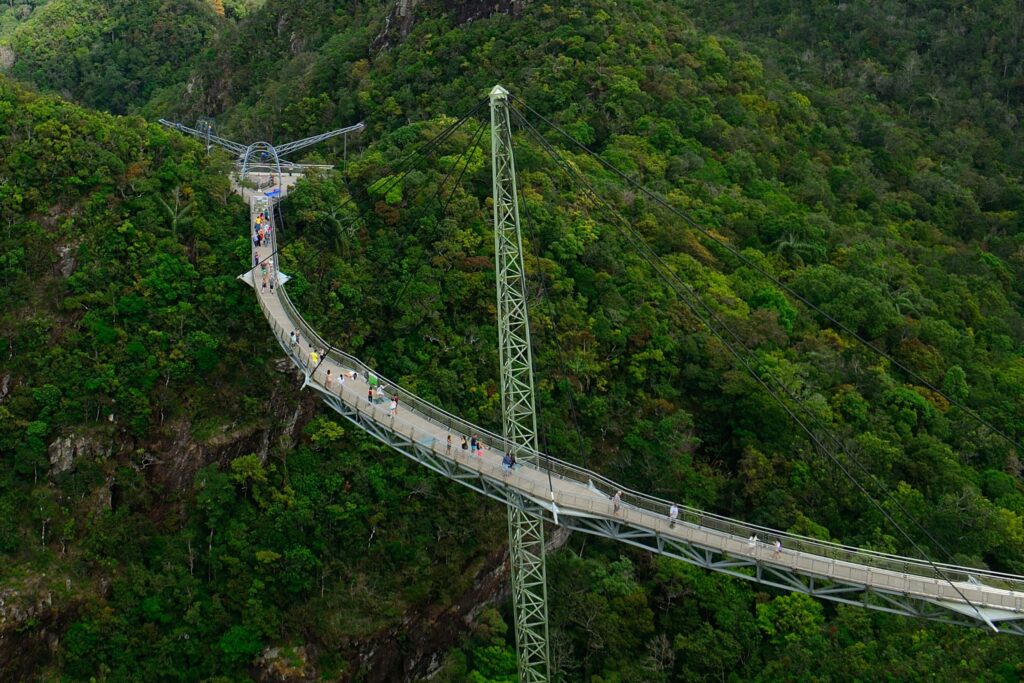 Known for its beautiful beaches and waterfalls, Langkawi is an archipelago off Malaysia's northwest coast and easily accessible by flight from Singapore in just 1.5 hours. Best to visit between November and April, this duty-free island (yes, shopping!) is home to Kilim Karst Geoforest Park, where one can go kayaking or cave exploring.
Throughout the year, there are also many festivals and events such as the Langkawi Geopark Festival held annually in June and the Food and the Nature Festival in November. With our currency advantage, Malaysia offers greater value for money so you can enjoy more for less.
5. PERTH, AUSTRALIA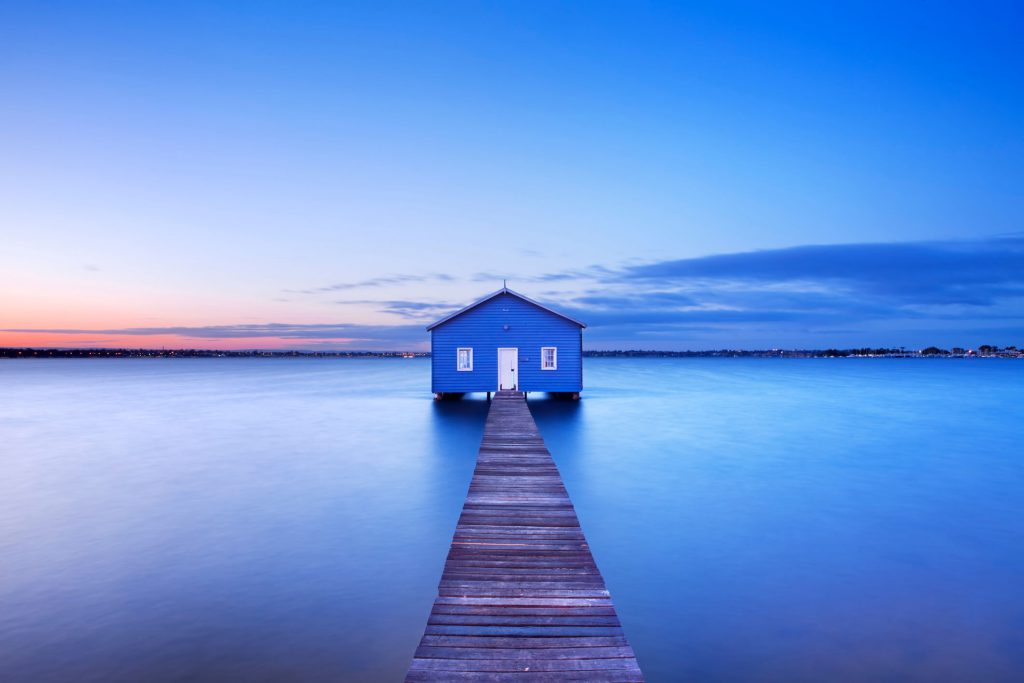 Australia has always been a popular destination for Singaporeans in spite of it being one of the few countries that we have to apply for a visa. Besides Sydney and Melbourne, Perth is one of the trending destinations to visit in 2023. It takes slightly more than 5 hours to visit this sunny city that offers various outdoor activities.
From snorkelling to hiking and getting up close to wildlife, Perth has much to offer in terms of nature and rich wine. Since you'd already be paying for a visa to enter Australia, you may want to consider a group tour package that covers Perth and the western coast (if time permits) or a multi-city tour to get more value out of your vacation.
6. BRISBANE, AUSTRALIA
With more than 2,000 parks and 2,500 species of plant life, Brisbane is yet another Australian city with a comfortable climate that Singaporeans love. Famous for being one of the world's safest large cities and great biodiversity, it is perfect for all types of travellers from the solo backpacker to family travel with attractions such as parklands, farmer markets, zoo, etc.
Flying from Singapore to Brisbane would take approximately 7 hours and 40 minutes, so you may want to consider a longer trip or to explore the nearby Gold Coast while you are there. Word has it that the best time for a visit is from March to May.
7. BUSAN, SOUTH KOREA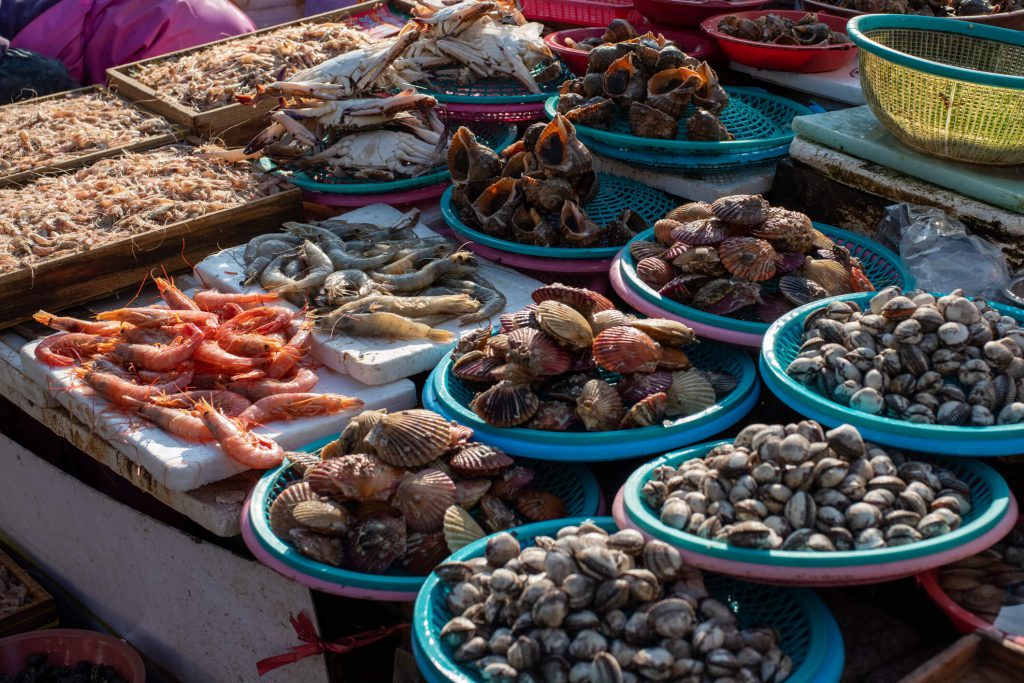 Thanks to K-pop and K-drama, South Korea is on the wanderlust list of many Singaporeans as we get wooed by good looking characters, scenic filming locations and mouth-watering South Korean dishes. This year may be a good time to visit Busan, South Korea's 2nd largest city – and no, you don't need to worry about zombies infested trains (Ref: https://en.wikipedia.org/wiki/Train_to_Busan).
Known for its beaches, mountains and temples, Busan is a port city with the largest seafood market in South Korea. A visit to the Jagalchi Market promises fresh seafood at an affordable price and a novel experience for those who sign up for a cooking class. Did you know this is also the filming location of various shows? There are also various attractions to cater to different travellers' preferences.
8. JEJU ISLAND, SOUTH KOREA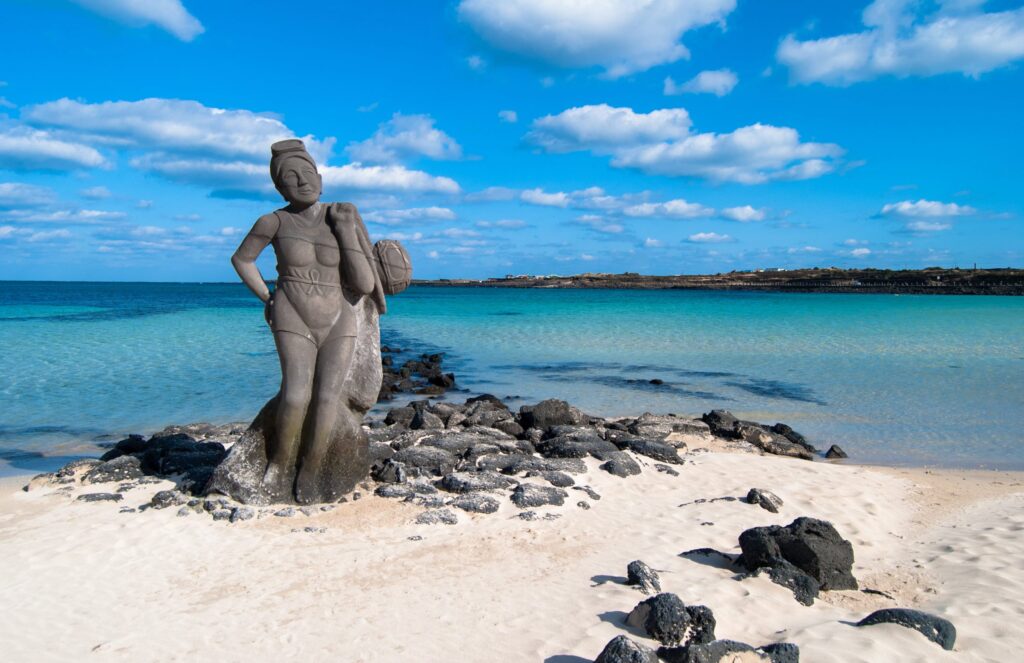 While direct flights to Jeju Island from Singapore have yet to resume, this popular vacation spot off the southern coast of South Korea is top on the trending list for Singaporean travellers in 2023. The UNESCO recognised island is known for its beach resorts, volcanic landscape, cave-like lava tubes, hiking trails, folk villages, lighthouse and unique cuisine such as the local seafood caught by Jeju's famous female deep-sea divers.
If you are a K-drama fan, there are many filming locations to explore and live out your K-dreams but don't miss top sights such as the Hallasan Mountain and the Geomunoreum Volcanic Cone. With so much to see and do, those who are planning to travel slowly can allocate at least 5 to 7 days for Jeju.
For an all-inclusive experience minus the hassle, consider signing up for a group tour package while visiting South Korea.
9. KRABI, THAILAND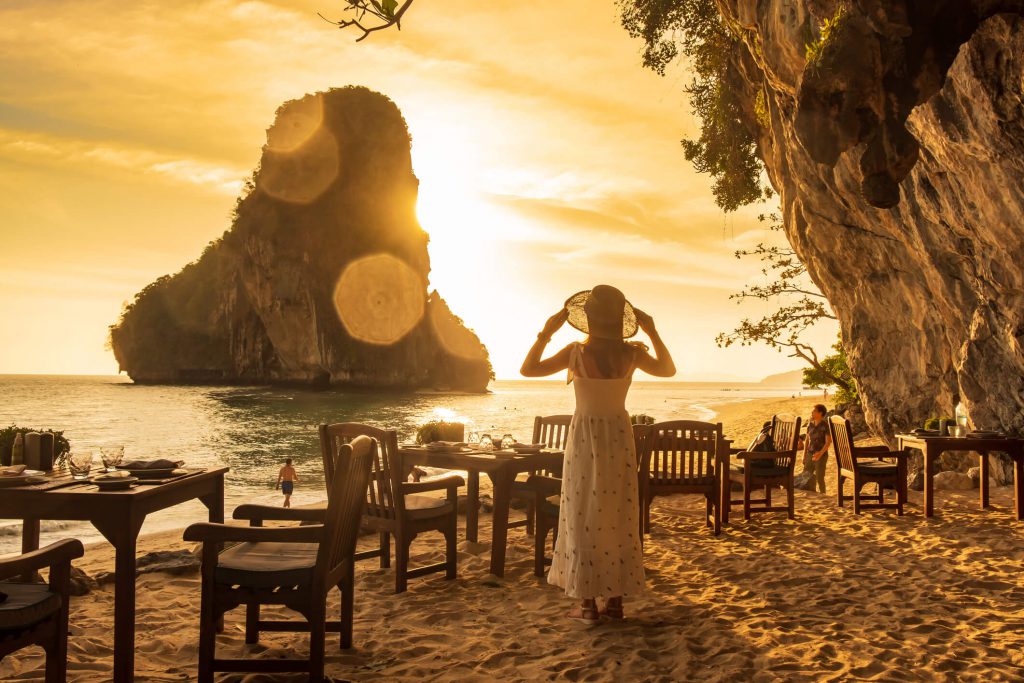 Thailand, being just a couple of hours' flight away from Singapore, remains a top destination for Singaporean travellers. If you wish to enjoy affordable delicious Thai cuisine minus the bustle of Bangkok city or party town Phuket, you may want to fly directly to Krabi and you can get there in less than 2 hours.
This resort town near the Andaman coast exudes a laid-back atmosphere with its beaches, hot springs, sea caves and mangrove forest. Outdoor enthusiasts can try snorkelling or coral diving while those seeking an idyllic vacation can just laze by the beach or indulge in quality spa treatments – more affordable as compared to the capital city.
10. LUCERNE, SWITZERLAND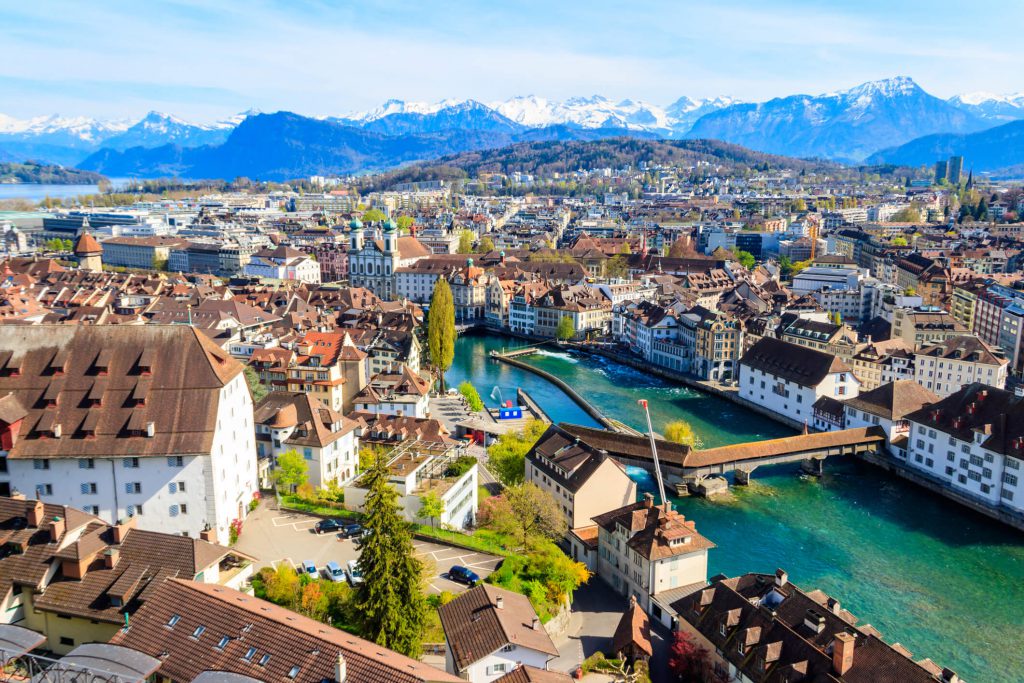 For those who seek a longer vacation with an immersive experience, Lucerne is that picture postcard destination, and you probably want to visit it despite the distance because it is so beautiful and boasts a landscape that differs so much from Singapore.
Located centrally in Switzerland, this ancient city offers you the best of both worlds – mediaeval architecture with modern convenience. The highlight: Lake Lucerne amid snow-capped mountains. A visit to the old town is a must, and with the various attractions available in Lucerne, it may be wise to allocate at least 4 days for this central city, which is also great as a base for day trips to cruises or nearby mountain hiking tours.
STAY PROTECTED WHEREVER YOU TRAVEL TO
The world is huge, and there is much to explore. No matter where you choose to visit this year, remember to plan well and get your travel insurance before departing Singapore. Enjoy up to 35% off single trip plans or 10% off annual plans, and get some free popcorn at Etiqa booth 5H33!
Sources:
https://www.todayonline.com/singapore/8-10-sporeans-intend-travel-japan-2012741
https://www.ttrweekly.com/site/2022/11/expedia-reveals-2023-travel-trends/
https://www.un.org/en/about-us
https://sg.trip.com/hot/singapore-to-da-nang-flight-time/
https://sg.trip.com/hot/singapore-to-hanoi-flight-time/
https://vietnam.travel/places-to-go/central-vietnam/da-nang
https://www.holidify.com/places/hoi-an/how-to-reach/da-nang-to-hoi-an-2103.html
https://www.thetravel.com/what-to-do-hanoi-why-visit-vietnam/#hanoi-is-rich-in-history
https://www.eshores.co.uk/travel-guides/what-makes-halong-bay-so-special/
https://www.straitstimes.com/life/the-new-look-of-group-tours
https://www.clubmed.com.sg/l/blog/list-of-tourist-attractions-in-cherating
https://www.tripzilla.com/attractions-to-visit-bentong-pahang/71057
https://www.lifestyleasia.com/sg/travel/destinations/the-ultimate-travel-guide-to-langkawi-how-to-get-there/
https://www.tripadvisor.com.sg/Attraction_Review-g1096277-d4876875-Reviews-Kilim_Karst_Geoforest_Park-Kuah_Langkawi_Langkawi_District_Kedah.html
https://osheabuilders.com.au/9-reasons-for-brisbane/
https://www.discoverherveybay.com/is-brisbane-city-safe-at-night/
http://www.chubbybotakkoala.com/2022/11/why-brisbane-is-great-solo-travel.html
https://www.skyscanner.com.au/routes/sin/bne/singapore-changi-to-brisbane.html
https://www.tripsavvy.com/the-best-time-to-visit-brisbane-5084840
https://thetravelintern.com/k-pop-k-drama-filming-locations-busan-jeju/
https://www.outlooktravelmag.com/travel-guides/113-jeju-island
https://www.hallyutrail.com/jeju-island
https://www.skyscanner.com.sg/routes/sin/kbv/singapore-changi-to-krabi.html
This policy is underwritten by Etiqa Insurance Pte. Ltd. (Company Reg. No. 201331905K), a member of Maybank Group. This content is for reference only and is not a contract of insurance. Full details of the policy terms and conditions can be found in the policy contract.
This policy is protected under the Policy Owners' Protection Scheme which is administered by the Singapore Deposit Insurance Corporation (SDIC). Coverage for your policy is automatic and no further action is required from you. For more information on the types of benefits that are covered under the scheme as well as the limits of coverage, where applicable, please contact us or visit the General Insurance Association (GIA) or SDIC websites (www.gia.org.sg or www.sdic.org.sg).
Information is accurate as at 20 February 2023.