Reading Time:
4
minutes
Revenge tourism is on the rise with Singaporeans flocking to their favourite holiday destinations. Travel insurance has emerged as a must-have travel item, thanks to the Covid-19 pandemic, with 82 per cent of Singaporean travellers looking to purchase travel insurance for their travels.
However, travel insurance does not and cannot cover all scenarios. It is important that travellers are aware of what their travel insurance covers, as misinformation about travel insurance plans may lead to travellers missing out on the benefits and protection that their plans can provide.
As the winner of the TripZilla Excellence Awards 2022 for Best Travel Insurance (Annual), Best Online Buying Experience (Insurance) and Most Popular Travel Insurance Company, Etiqa Insurance Singapore brings you 5 common myths about travel insurance that you need to safeguard against to ensure that your next holiday is worry free.
MYTH 1 – "MY TRAVEL INSURANCE WILL COVER ALL BAGGAGE LOSSES."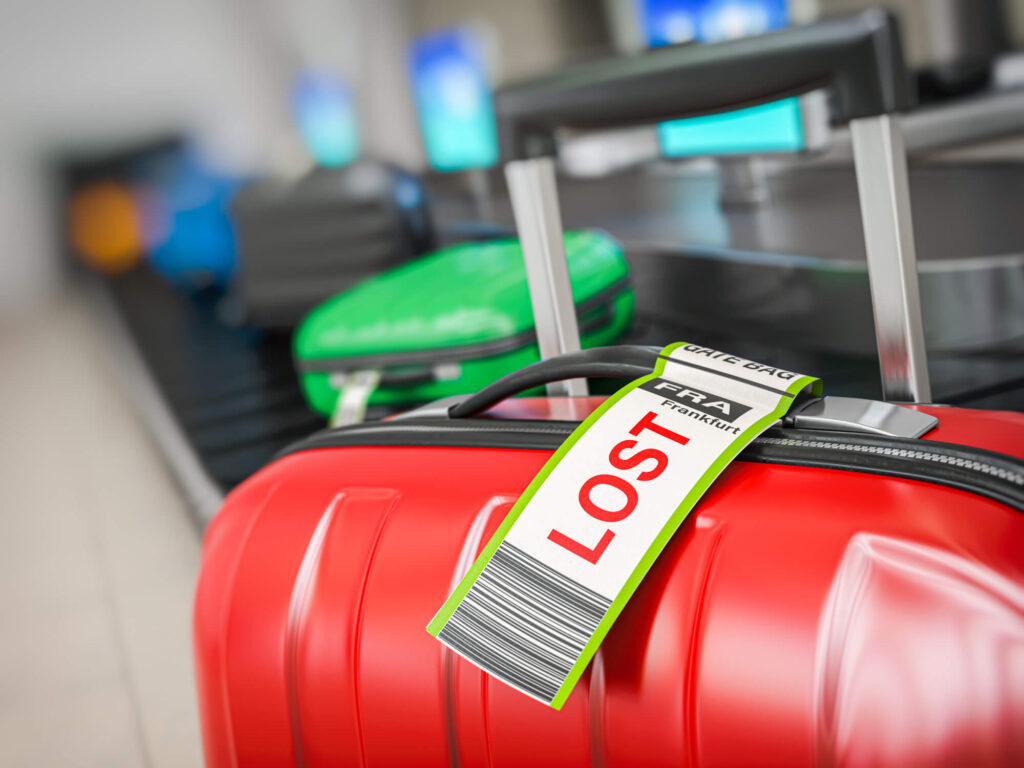 The large influx of tourists in airports around the world has resulted in an increase in missing baggage, with SATS reporting a 24 per cent increase in mishandled bags from issues at origin airports. Thankfully, one of the main benefits of travel insurance plans is providing coverage for baggage losses and other similar travel inconveniences.
However, it's crucial not to rely fully on your travel provider as there are always limits to these claims depending on your provider, policy type, and plan purchased. For loss of travel documents, including money, Etiqa's Travel Infinite covers S$100 to S$500 depending on the plan you select. For valuable items like luxury purchases or cash, having them in carry-on bags is always the safest bet.
MYTH 2 – "CLAIMS ARE TOO TROUBLESOME AND TAKE TOO LONG."
Baggage delays or losses can get frustrating. Any traveller would want to get out of that situation as quickly as possible, as the thought of filling in forms or making calls can further dampen the vacation mood.
While most claims are still manual, Etiqa's technology ensures customers enjoy a hassle-free claim process. Be it an automated database that can detect baggage delays and other information from the airline, or e-wallet technology that allows claims to be processed quickly and cashed out immediately via PayNow and direct debit, these technologies help ensure that the claim process is simple and efficient. With Etiqa's Tiq insurance, you can even get paid upon a 3-hour flight delay, even without submitting a claim. The funds go straight into your e-wallet, and you can transfer it to your account easily and quickly.
MYTH 3 – "GETTING TRAVEL INSURANCE AT THE LAST MINUTE WILL BENEFIT ME IF I AM UNSURE ABOUT MY TRIP."
A common travel misconception is that as long as you purchase travel insurance anytime before your trip, you are covered for all expenses. However, travel insurance should be purchased as early as possible: as flights, hotels, and activities are all costs that you might be covered for in case of unforeseen circumstances.
For instance, if a traveller buys a flight to Paris in three months today, there is a three month window for unexpected situations to arise leading to cancellation of the trip. Getting protection early will ensure that you are covered, depending on the type of policy purchased.
MYTH 4 – "I DON'T NEED TRAVEL INSURANCE FOR DAY TRIPS OR DESTINATIONS I CONSIDER TO BE SAFE."
With plenty of destination options just a ferry or car ride away, purchasing short trip insurance coverage is a hassle due to perceived hassle or cost. The good news is that insurance premiums are now adjusted to destination and trip duration, making it more affordable to get coverage for small weekend getaways or day trips.
Another reason why tourists forgo travel insurance is that they are visiting 'low-risk' areas, such as developed cities with low crime rates. While anticipating and preparing for unfortunate circumstances is the last thing on anyone's itinerary, it is always better to be safe than sorry. After all, low risk doesn't equate to zero risk. Insurance from policies such as Etiqa also comes with 24-hour worldwide emergency travel support, handy for times of need.
MYTH 5 – "I AM USUALLY HEALTHY AND CAUTIOUS. I'M NOT DOING ANY ADVENTURE SPORTS SO I DON'T NEED TO PURCHASE ANY TRAVEL INSURANCE."
Yes, you may have recently gotten your booster shot. You also haven't made plans for an adventurous holiday, instead planning for a relaxing holiday experience. However, medical incidents or accidents can strike at any time.
Insurers like Etiqa Insurance Singapore seek to provide travellers with protection in unexpected circumstances. Whether it's your favourite holiday destination or somewhere new, it's important to stay protected.
Medical incidents, accidents, travel inconveniences and other unforeseen circumstances can really put a damper on your next vacation. Etiqa's Travel Infinite ensure that staying protected is easier than ever.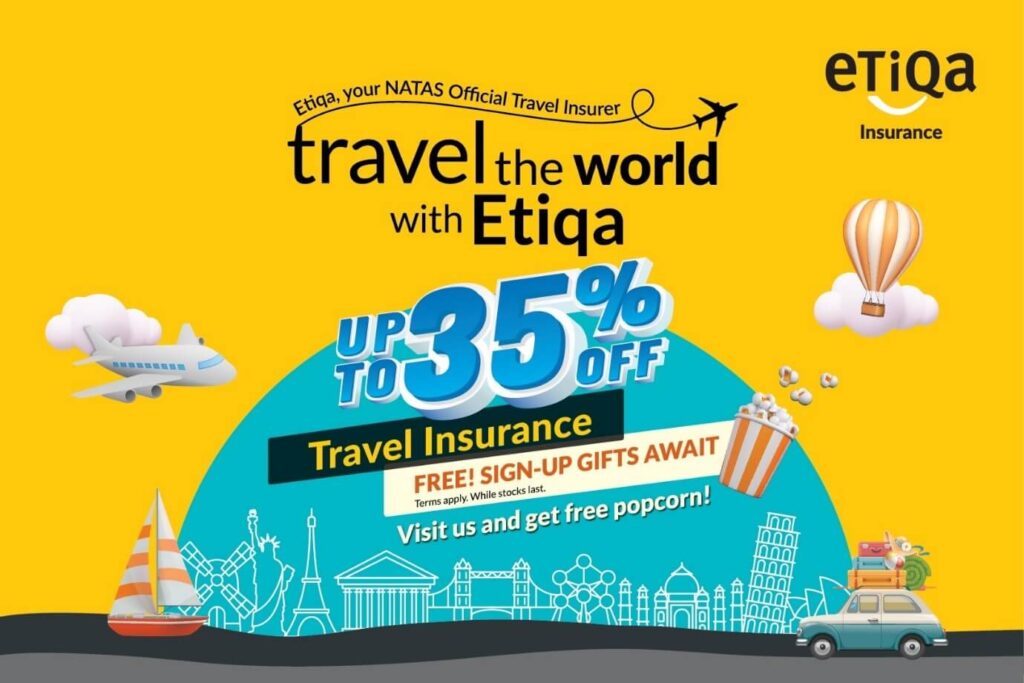 Etiqa Insurance Singapore 2023 is proud to be the Official Travel Insurance Partner of the National Association of Travel Agents Singapore (NATAS) Fair. Visit us at booth 5H33 from 24 to 26 February 2023 to enjoy 35% off single trip plans or 10% off annual plans, and get some free popcorn!
This policy is underwritten by Etiqa Insurance Pte. Ltd. (Company Reg. No. 201331905K), a member of Maybank Group. This content is for reference only and is not a contract of insurance. Full details of the policy terms and conditions can be found in the policy contract.
This policy is protected under the Policy Owners' Protection Scheme which is administered by the Singapore Deposit Insurance Corporation (SDIC). Coverage for your policy is automatic and no further action is required from you. For more information on the types of benefits that are covered under the scheme as well as the limits of coverage, where applicable, please contact us or visit the General Insurance Association (GIA) or SDIC websites (www.gia.org.sg or www.sdic.org.sg).
Information is accurate as at 22 February 2023.