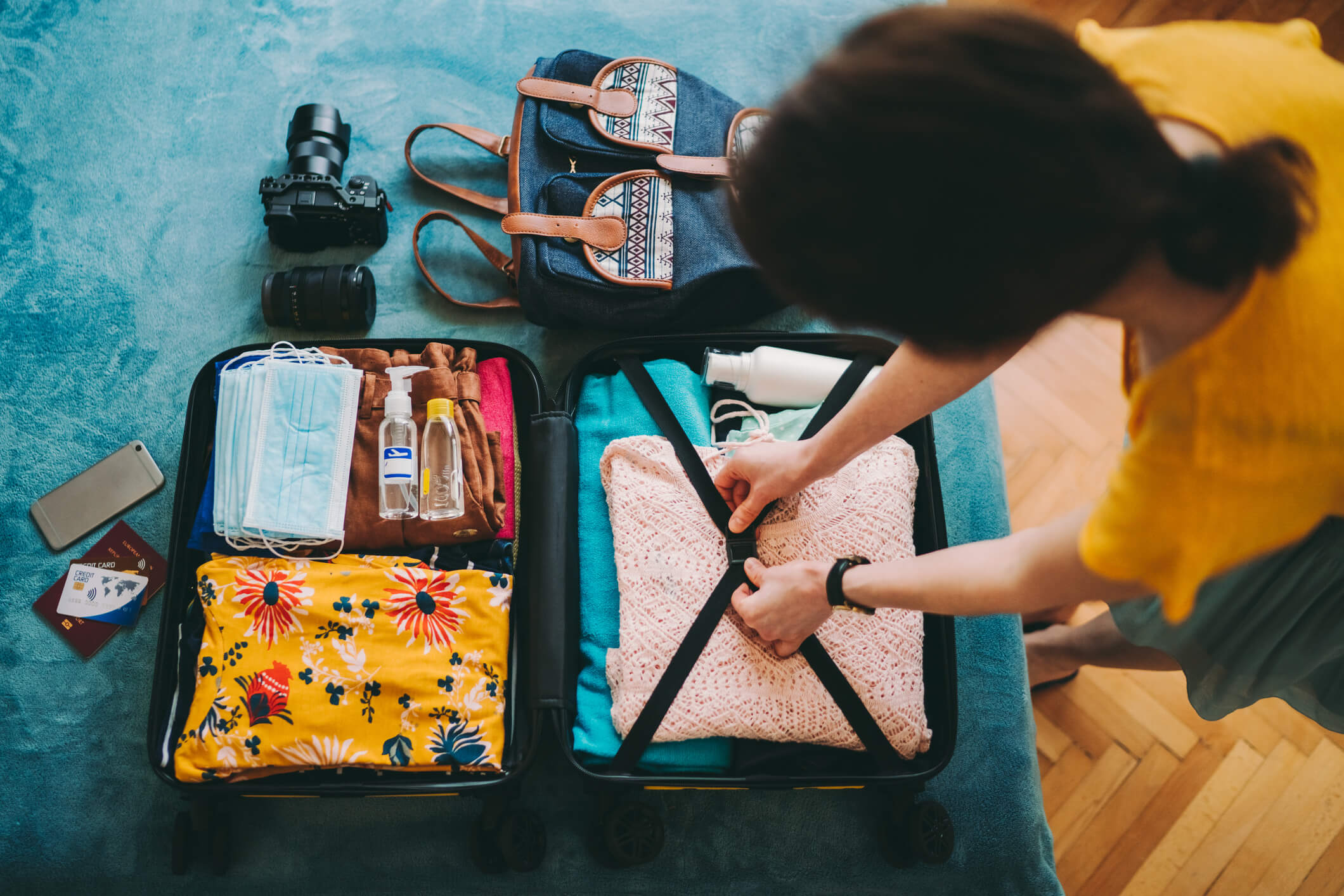 15 Feb

Travel Packing List: What To Pack For Your Overseas Trip

In case you haven't heard, there are 7 long weekends with Singapore Public Holidays (PH) in 2023 and the upcoming NATAS Travel Fair 2023 promises amazing travel deals for those of you who have yet to make travel plans for the year. It's never too early to plan ahead for the sweet escape, and while you are at it, don't miss our easy travel packing guide for Singaporean travellers!

PS: this packing list goes beyond common must-haves such as kicap manis (sweet sauce), chilli sauce and instant noodles.

As the official travel insurer of NATAS, Etiqa is offering great discounts and sign-up gifts when you sign up for Travel Infinite  during NATAS Travel Fair 2023 from 24 to 26 February 2023 at the Singapore Expo hall 5. Come find us at booth 5H33 from 10AM – 9.30PM!
How to pack for your overseas trip?
To begin, a travel packing list can help you to save time, stop forgetting things and reduce the risk of having overweight luggage, which translates to unnecessary costs. Being prepared with your travel essentials – just like having the right travel insurance – can help to ensure a smoother trip for you and your loved ones, not to mention greater peace of mind.
A packing list may sound dreary but it's easier when you break it down and prepare some packing organisers. That makes it easier for you to track items too. Here we go:
Travel documents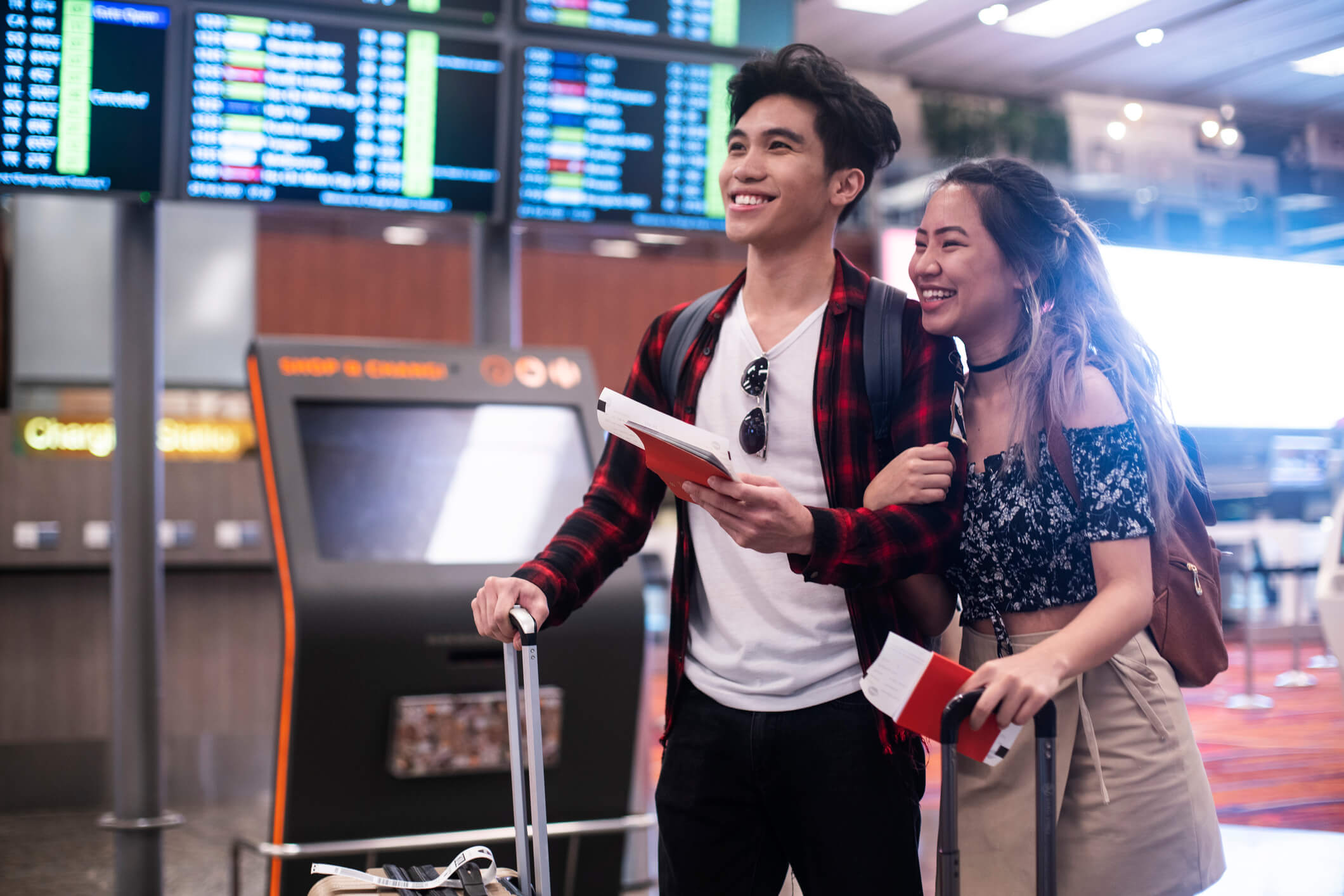 It may seem like a no-brainer to bring your travel documents when you are travelling but you'd be surprised that it is pretty common for travellers (especially when you are packing for the entire family) to forget their itinerary, guided tour vouchers or even their passport!
To ensure that you don't forget any of your travel documents, create a checklist. You can easily do it on your smartphone. It helps to have an e-copy of all the documents even if you have the hard copies.
Here's a list of common travel documents to prepare:
Passport and visa
Travel insurance documents
Hotel booking vouchers
Flight tickets
Itinerary and maps
Rental car documents, driving licence
Guided tours vouchers
Packing accessories
Should you take the luggage or backpack? This depends on your trip nature, length of travel and the type of traveller that you are. If you are planning a family road trip in Australia, it's likely that the luggage is more appropriate. If you are planning to climb Mount Rinjani with your buddies, you're probably going to bring a backpack.
A rain cover for your backpack can also help to keep your items dry, especially important if you are lugging electronic devices such as your laptop, iPad or digital camera. Travel packing is all about staying prepared for unforeseen circumstances – just like how you purchase travel insurance.
Regardless of what you choose, convenience and safety should be your top priorities. Always ensure you have your essential items in your carry-on bag in case of an emergency. On a side note, Singaporeans are often recognised by our recyclable shopping bags – these are great for day trips, just as functional as light daypacks. Don't forget to put on a luggage tag for all your bags too!
Here's a list of common packing accessories to consider:
Luggage (suitcase or trolley) and waterproof cover
Backpack and a rain cover
Carry-on bag with essential items
Luggage tag for all bags
Foldable daypack and recyclable shopping bag(s)
Packing organisers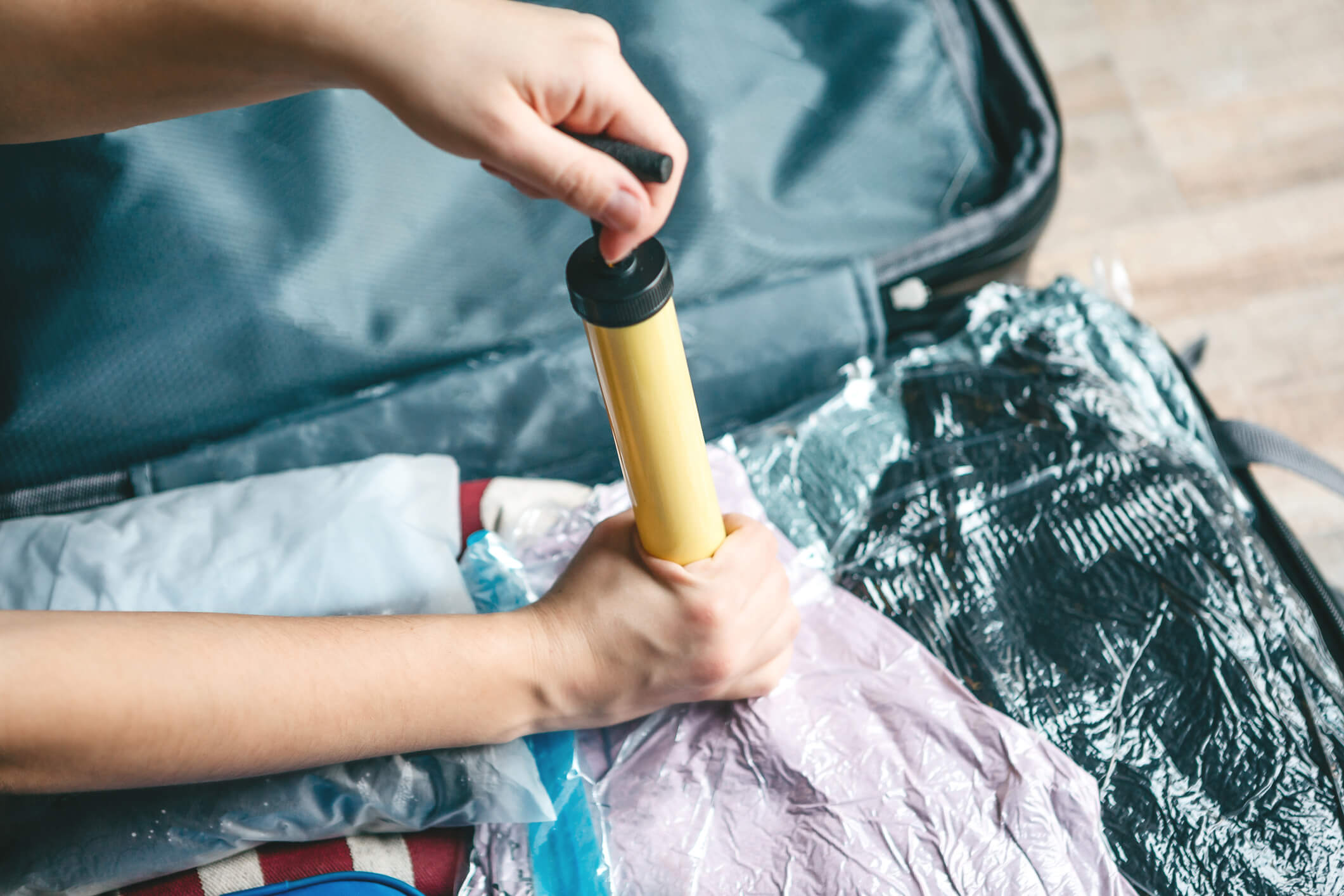 Travelling with excessive luggage can weigh you down, not to mention limit you from shopping for all the items that you cannot usually find easily in Singapore. To ensure you maximise your luggage space while staying organised, don't hesitate to use packing organisers.
Singaporeans are no stranger to compression packs for bulky winter clothes – these are often being swept off the shelves at Daiso just before the year-end holidays as families look forward to an overseas winter vacation. In fact, you can use these compression bags for your normal clothes as an alternative to packing cubes. It saves a lot of space! Compression packs are also much coveted by backpackers.
Zip lock bags work wonders as well! They are extremely affordable and can be used to pack different items – even your favourite local snacks! If space is not a huge issue, packing cubes, folders and shoe bags can help you to get organised. These are extremely helpful for those travelling with younger children.
Here's a list of common packing organisers to consider:
Packing cubes or folders
Compression packs
Shoe bag or sleeves
Zip lock bags
Basic travel essentials
Beyond your passport and travel documents, there are basic travel essential items that you should pack in your to-go or carry-on bag. These items should be easily accessible and kept secure, so as to minimise the risks of you being in a compromised situation; insufficient cash?, phone out of battery just when you need help in the middle of a foreign city?, an unexpected case of stomach flu?, etc.
Cue Po Chai pills, Five Pagoda powder or charcoal pills- common remedies for an upset stomach that Singaporeans are no strangers to. Other travel essentials include your personal medication, Panadol, Mopiko for insect bites, medicated oil, etc.
Nobody likes to fall ill overseas because the stress of locating a foreign clinic, potential language barrier and costly fees can put a damper on your vacation. Of course, if you have travel insurance such as Travel Infinite, you'd be covered with high overseas medical expenses of up to S$2.5 million.
All Travel Infinite plans come with Worldwide Emergency Medical Assistance1, available worldwide 24/7. These include Lost Passport Assistance, Medical Service Provider Referral, Arrangement of Appointment with Local Doctors. Learn more
Here's a list of basic travel essentials to pack:
Credit cards, debit cards, cash
Medications (E.g. Panadol, Mopiko, charcoal pills)
Travel adapters and portable charger for electronic devices
Electronic devices such as mobile phone, iPads or laptop
ART kits, extra face masks and hand sanitisers
Comfort travel essentials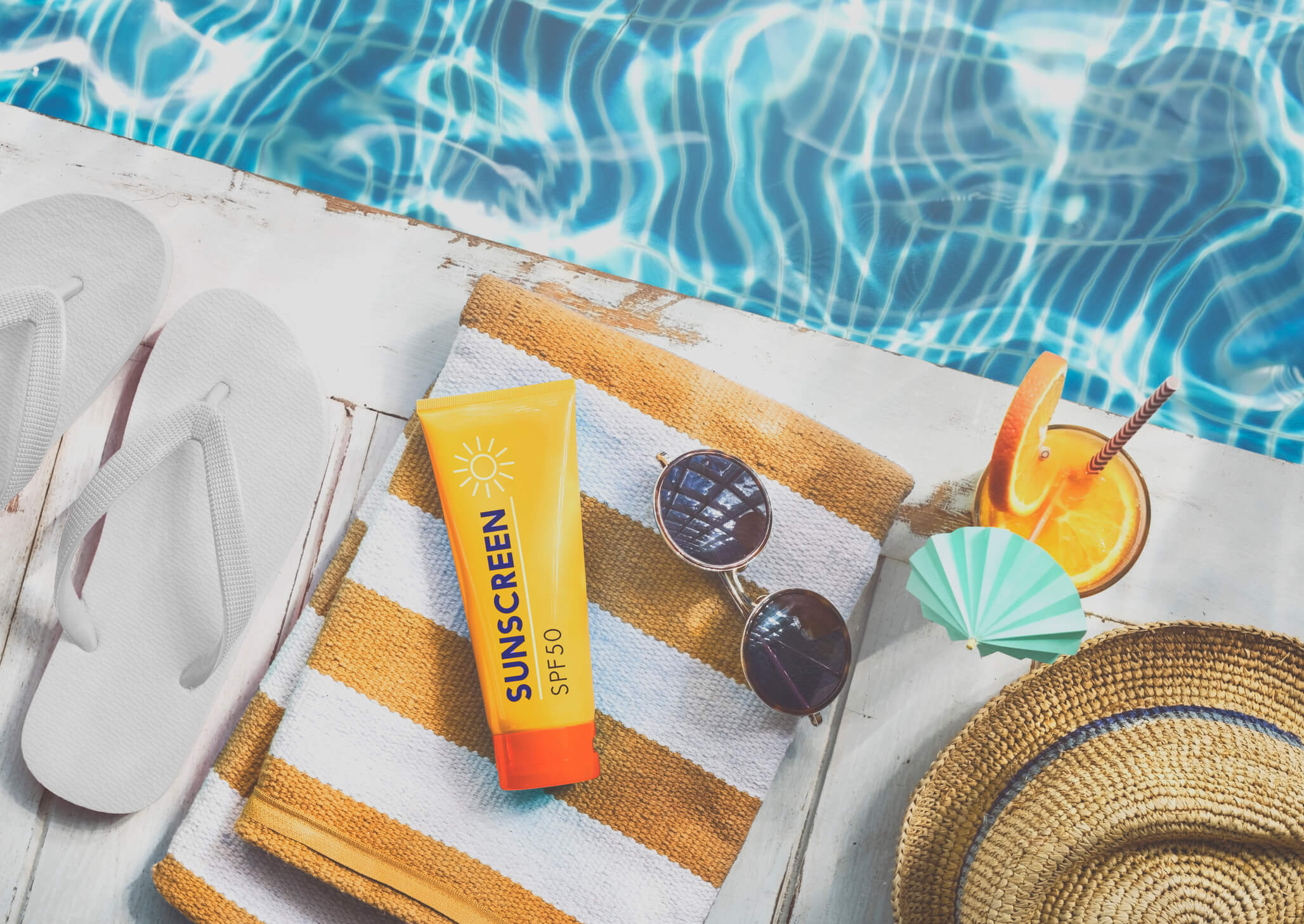 One of the appeals of travel is the novelty of being in an unfamiliar environment. While that makes travel fun, it also exposes us to certain discomfort; e.g. cool and dry climate as opposed to hot and humid Singapore may cause dry skin and chapped lips. Good for you if you always pack face masks, moisturisers or hand creams.
Also, Singaporeans tend to sleep poorly, and some may sleep even poorer in an unfamiliar environment. To counter this, you may want to bring an eye mask, ear plug or even medicated patches for your neck or back since we tend to walk more or be on the road more when travelling.
Other comfort travel essentials for Singaporean travellers revolve around food. Certain trips require long hours on the road while some cities offer a limited variety of food that may not sit well with our taste buds. At such times, your travel pack biscuits, cup noodles, milo sachet and yes, chilli sauce could be a game changer.
Don't forget to check on restricted import items for your destination, or to declare accordingly at immigration checkpoints as some countries such as Australia and New Zealand are really strict on this.
Here's a list of comfort travel essentials to consider:
Toiletries including face masks, moisturisers, hand creams
Weather-appropriate gears; e.g. sunscreen, caps, raincoat
Comfort food; e.g. milo sachet, biscuits, instant noodles and chilli sauce
Travel water bottle
Eye mask, ear plugs, salon pas or tiger balm patch medicated patches
Microfibre towel and cleansing wipes
Weather-appropriate clothing and accessories
Planning to go snowboarding in Hokkaido or scuba diving in Greece? The two destinations and differing activities dictate different types of clothes and equipment. Depending on the climate of your destination and your intended activities, choose weather-appropriate clothing and accessories.
Clothing takes up substantial space in our luggage, and determines your general comfort while you are overseas so it makes sense to consider carefully your OOTD (outfit of the day). Here's a tip: opt for as many wrinkle-proof fabrics and bundle your outfits; i.e. roll your dress, underwear, and socks together to form one bundle. Then you can quickly grab the bundle of clothes that you need each day.
On a side note, you may also want to consider bringing the Tide to Go mini pen to remove stain instantly. It's especially useful if travelling with kids or you happen to always spill food or drinks on yourself.
Don't miss our travel insurance promotion at NATAS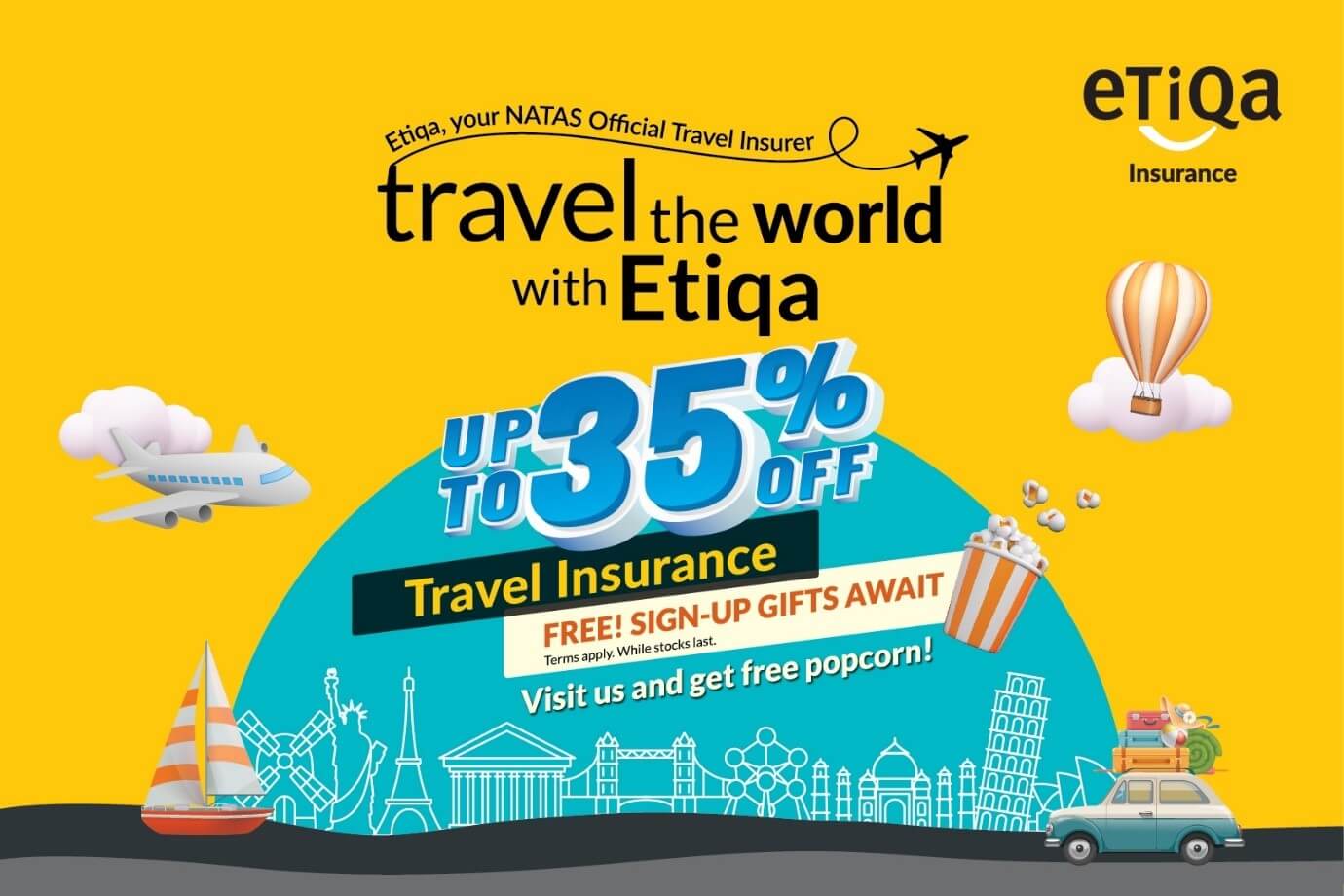 With global travel taking off again, it is possible to buy almost anything that you need at your choice destination if you miss out on something. However, there's just one thing that you cannot purchase after departing from Singapore, and that's your travel insurance. Hence, get your travel protection once you get your air tickets or travel package!
Travel Infinite by Etiqa [official travel insurer of NATAS] is available at the NATAS Travel Fair 2023 from 24 to 26 February! Enjoy up to 35% off single trip plans or 10% off annual plans, and get some free popcorn at Etiqa booth 5H33!
Sources:
https://business.yougov.com/content/41611-singaporeans-would-sleep-least-seven-hours-only-qu
1 Please note that Terms & Conditions apply for these services as set out in the Policy Wording.
This policy is underwritten by Etiqa Insurance Pte. Ltd. (Company Reg. No. 201331905K), a member of Maybank Group. This content is for reference only and is not a contract of insurance. Full details of the policy terms and conditions can be found in the policy contract.
This policy is protected under the Policy Owners' Protection Scheme which is administered by the Singapore Deposit Insurance Corporation (SDIC). Coverage for your policy is automatic and no further action is required from you. For more information on the types of benefits that are covered under the scheme as well as the limits of coverage, where applicable, please contact us or visit the General Insurance Association (GIA) or SDIC websites (www.gia.org.sg or www.sdic.org.sg).
Information is accurate as at 15 February 2023.